SSC GD Cut Off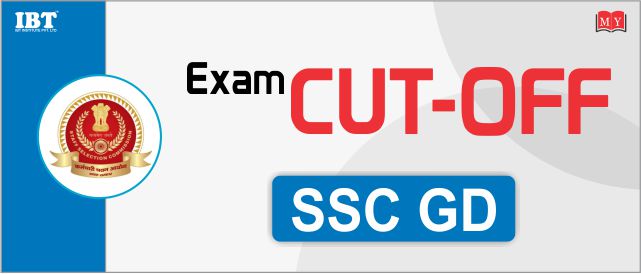 SSC GD 2020: Previous Year Exam Cut offs
SSC has successfully conducted the computer-based exam for SSC GD Temporary Constable (Executive). Total 1790122 candidates were applied for this exam out of which 195860 candidates qualified for CBE Test.
SSC Exam Calendar 2020-21 released, check exam dates here.
Check Full List of Top Upcoming Government Exams & Jobs
Below, we have mentioned the Category-wise Marks List of 182993 candidates (excluding Court Cases/Debarred Candidates).
| | | |
| --- | --- | --- |
| Category | Number of Candidates Qualified (Male) | Number of Candidates Qualified (Female) |
| UR | 40182 | 10130 |
| OBC | 75311 | 14810 |
| SC | 19856 | 5366 |
| ST | 13547 | 3791 |
| ExS | 1852 | - |
| Total | 148896 | 34097 |
SSC GD Final Cut Off 2015-16
| | |
| --- | --- |
| Category | Final Cut Off Score |
| General | 35% - 39% |
| SC/ST/OBC | 33% - 36% |
SSC GD State Wise Cut Off 2015-16 for Male
State Code
State/UTs
Category wise cut off for each state (Male Candidates)
GEN
OBC
SC
ST
Ex.S

1

Andaman & Nicobar

36

33

-

-

35

2

Andhra Pradesh

49

45

33

42

35

3

Arunachal Pradesh

35

33

33

33

35

4

Assam

44

38

37

40

35

5

Bihar

75

72

58

70

35

6

Chandigarh

54

46

41

-

35

7

Chhattisgarh

52

50

50

48

35

8

Dadar & Nagar Haveli

35

-

-

35

35

9

Daman & Diu

37

37

-

-

35

10

Delhi

68

62

60

56

35

11

Goa

35

33

-

-

35

12

Gujarat

46

39

38

40

35

13

Haryana

80

77

70

-

35

14

Himachal Pradesh

66

60

60

62

35

15

Jammu & Kashmir

43

33

40

35

35

16

Jharkhand

62

58

40

54

35

17

Karnataka

42

36

33

39

35

18

Kerala

35

33

33

33

35

19

Lakshadweep

32

-

-

-

35

20

Madhya Pradesh

67

64

57

54

35

21

Maharashtra

55

49

47

47

35

22

Manipur

43

37

37

34

35

23

Meghalaya

35

33

33

33

35

24

Mizoram

35

33

33

33

35

25

Nagaland

44

33

33

33

35

26

Orissa

46

43

33

41

35

27

Pondicherry

35

33

33

-

35

28

Punjab

54

48

48

-

35

29

Rajasthan

78

76

68

71

35

30

Sikkim

35

33

-

33

35

31

Tamil Nadu

35

33

33

33

35

32

Telangana

46

40

33

44

35

33

Tripura

42

41

37

33

35

34

Uttar Pradesh

77

74

66

68

35

35

Uttarakhand

67

63

60

65

35

36

West Bengal

53

45

45

46

35
SSC GD State Wise Cut Off 2015-16 for Female
State Code
State/UTs
Category wise cut off for each state (Female Candidates)
GEN
OBC
SC
ST
Ex.S

1

Andaman & Nicobar

48

-

-

-

35

2

Andhra Pradesh

35

33

33

33

35

3

Arunachal Pradesh

35

33

33

33

35

4

Assam

35

33

33

33

35

5

Bihar

55

49

66

52

35

6

Chandigarh

51

47

-

-

35

7

Chhattisgarh

51

49

44

47

35

8

Dadar & Nagar Haveli

-

-

-

-

-

9

Daman & Diu

-

-

-

-

-

10

Delhi

60

53

52

49

35

11

Goa

35

33

-

-

35

12

Gujarat

38

33

33

35

35

13

Haryana

70

67

58

-

35

14

Himachal Pradesh

62

57

54

54

35

15

Jammu & Kashmir

35

33

33

33

35

16

Jharkhand

52

46

33

50

35

17

Karnataka

35

33

33

33

35

18

Kerala

35

33

33

35

35

19

Lakshadweep

-

-

-

-

-

20

Madhya Pradesh

58

54

48

50

35

21

Maharashtra

45

37

39

39

35

22

Manipur

42

36

-

39

35

23

Meghalaya

35

33

-

33

35

24

Mizoram

35

-

-

33

35

25

Nagaland

35

-

-

33

35

26

Orissa

41

38

33

38

35

27

Pondicherry

35

33

-

-

35

28

Punjab

53

48

49

-

35

29

Rajasthan

66

64

54

58

35

30

Sikkim

35

-

33

33

35

31

Tamil Nadu

35

33

33

33

35

32

Telangana

35

33

33

33

35

33

Tripura

35

-

33

33

35

34

Uttar Pradesh

65

62

55

53

35

35

Uttarakhand

56

53

49

55

35

36

West Bengal

43

36

37

40

35
SSC Constable GD Force Allocation Cut Off 2015-16 (Male Candidates)
| | | | | | |
| --- | --- | --- | --- | --- | --- |
| Forces | Vacancies | UR | OBC | SC | ST |
| CRPF | 22623 | 71 | 68 | 60 | 65 |
| BSF | 17698 | 70 | 66 | 62 | 58 |
| SSB | 5619 | 80 | 75 | 68 | 60 |
| CISF | 4493 | 82 | 78 | 72 | 65 |
| ITBP | 2795 | 70 | 66 | 62 | 56 |
| AR | 300 | 85 | 82 | 78 | 70 |
| SSF | 247 | 86 | 82 | 75 | 68 |
| NIA | 82 | 90 | 85 | 80 | 72 |
SSC Constable GD Force Allocation Cut Off 2015-16 (Female Candidates)