Most Important Questions Based on Syllogism for IBPS Clerk 2019
Most Important Questions Based on Syllogism for IBPS Clerk 2019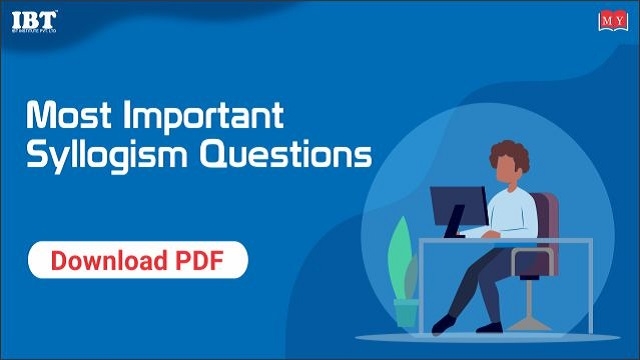 Most Important Questions Based on Syllogism For IBPS Clerk 2019
Dear Students,
IBPS Clerk Exam 2019
is going to be conducted, We hope you all have been preparing well for this exam. To brush up your preparation at this stage, here are some most important questions for IBPS Clerk Prelims Exam 2019. We have shared a Free PDF of Most Important Questions Based on Syllogism with Answer Key for IBPS Clerk Exam 2019 along with their Solution. You Should attempt these Important Questions in order to crack the upcoming
IBPS Clerk Exam 2019
.
Approaches to Solve Syllogism Questions:
In order to solve a syllogism, first, draw the standard diagram based on the given statements.

Then try to check which of the given conclusions follow in every possible case.

If a conclusion is true for one case but is negated for the other possible representation, it is not considered as a conclusion.

In other words, a conclusion follows only if it is true for all the possible cases
Click here to Download Most Important Questions Based on Syllogism for IBPS Clerk 2019 with Answer Key

Read More :