SBI Clerk Salary 2020 In Hand Salary Job Profile and Promotion
SBI Clerk Salary 2020 In Hand Salary Job Profile and Promotion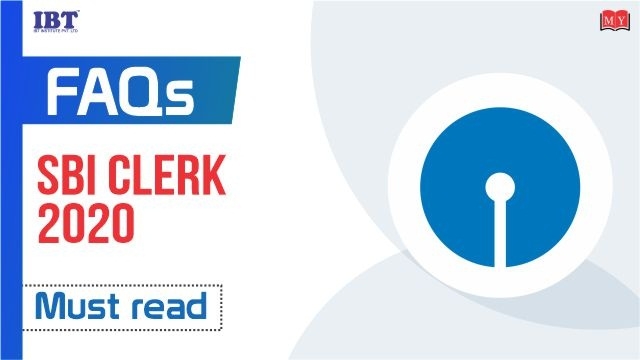 SBI Clerk Salary 2020: In Hand Salary, Job Profile and Promotion,
A job in India's own State Bank of India became a dream for lakhs of bank job aspirants in our country. Every year the bank recruits hundreds of candidates towards Clerical Cadre for its different branches across the country. SBI Clerk is one of the most sought after bank exams among the aspirants and it draws lakhs of applicants every year. The SBI Clerks deals with the front desk works and customer handling works. A Junior Associate/Clerk in the State Bank of India gets a salary of around Rs.21000. Here we are discussing the SBI clerk salary, allowances, and deductions.
SBI Clerk Salary 2020
SBI provides a handsome pay-scale for its SBI Junior Associates at the entry-level with various perks. Therefore in comparison to other banks, SBI provides a better basic salary.The Basic Pay Scale component of SBI Clerk Salary 2020 is as follows;
11765-655/3-13730-815/3-16175-980/4-20095-1145/7-28110- 2120/1- 30230-1310/1-31450. The starting Basic Pay is `13075.00 (`11765.00 plus two advance increments admissible to graduates.)
Compensation Starting Salary for a candidate will be Rs11,765/- with a year-on-year increment of Rs655/- with the Basic pay.

Salary 3 years from the year of joining: Rs 13,730/- with a year-on-year increment of Rs 813/- for the next 3 years

After the next 4 years that is 6 years: Rs16,175/- with a year-on-year increment of Rs 980/- for the next 4 years

Salary after the next 7 years: Rs 20,095/- with a year-on-year increment of Rs 1145 for the next 7 years.

After the next 1 year: Rs 28,110 with a year-on-year increment of Rs 2120 for the next 1 year.

Salary after another 1 year: Rs 30,230 with a year-on-year increment of Rs 1310 for the next 1 year.

The Maximum Basic Salary of an SBI Clerk- Rs 31,450/-
SBI Clerk Salary 2020 – Gross Monthly Income
As the name indicates, this salary is the amount which is handed to the employee in his/her hand by the employer after deducting it's all associated and expected deductions, most probably like provident fund and other various taxes. SBI clerk cash in hand salary is around Rs. 19000 on average as their take-home pay.
SBI Clerk Salary 2020
Facilities
Amount

Basic Pay

Rs.11765/-

Special Allowance

Rs.911.79/-

DA

Rs.5311.58/-

CCA

Rs. 0/-

Transport Allowance

Rs.425/-

Total (without HRA)

Rs.18413.37/-

HRA

Rs.1176.5/-

Gross with HRA

Rs.19589.87/-
Upon the addition of the Basic Pay, to all other allowances, the Gross Monthly Income of any SBI Clerk would come down to Rs. 25,000/- depending upon the City in which they are posted.

SBI Clerk Salary 2020 – Allowances
A person joining as an SBI Clerk will have many perquisites, the SBI Clerk Salary comes with some added benefits in the form of allowances such as-
A SBI Clerk gets 4-7% DA of the Basic Pay(Depending upon the City Posted in). The Dearness Allowance increases of quarterly basic and is depended on the Inflation rate of the Country if the inflation increase the DA goes up and vice versa.

A SBI Clerk gets 35% to 40% HRA of the Basic Pay(Depending upon the City Posted in).

Other Allowances include transport allowance, Special Allowance, and Special Pay-New.

In SBI an individual working in the Clerk Cadre has some additional benefits in addition to the Basic Pay of the SBI CLERK Salary 2020 which they received.

Given below are the additional benefits or perks of working as an SBI CLERK;

Concessional Vehicle Finance

Concessional Rate for SBI Pension Plans

Housing Finance at concessional rates

The Bank pays 100% cost for any medical treatment of an employee along with the family members

Maternity or child education leave of 2 years for women clerks.
SBI Clerk Salary 2020 – Promotions
Promotion for Trainee Officer Post
SBI Junior Associate needs to clear written examinations that are conducted internally in the organization.

As soon as an SBI Clerk gets an experience of 3 years in this role with a CAIIB or 4 years experience with a JAIIBcertification can be promoted to a Trainee Officer.

By default, it takes 6 years of service for an SBI Clerk to give an exam internally and get to the position of Trainee Officer without an exam. The responsibilities of Trainee Officer is the same as a Probationary Officer

After the successful completion of the internal exam when SBI Clerk manages to join as an SBI PO. He/She will have a probationary period of 2 years. During these 2 years, an SBI PO will get the rank of JMGS-1 or Junior Management Grade Scale-1.

Once the 2 year probation period is completed they will be promoted as Middle Management Grade Scale-II.

If directly an SBI Clerk wants to be an SBI PO he/she can attempt the SBI PO exam and get to a PO's post.
Read More:
SBI CLERK 2020 Exam Pattern and Syllabus