IBPS Clerk Document Verification
IBPS Clerk Document Verification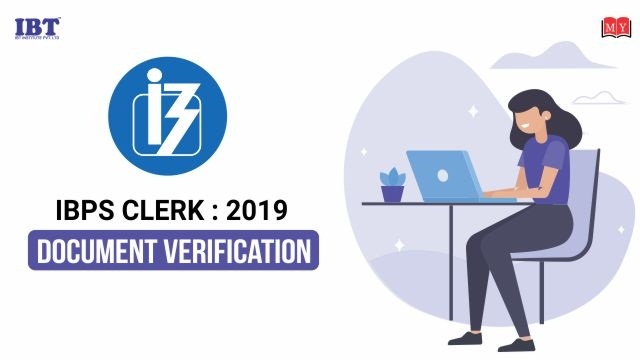 IBPS Clerk Document Verification
The common query which most students are raising is about Documents required to be furnished at the time of verification in various banks. Here is the Documents Checklist that most banks will ask you to submit in original & photocopy (Xerox) and will be verified by Bank Officials. The originals shall be returned after verification. These are the general documents required for verification and the formats for the same documents will be released by the banks on their respective websites. You will have to download these formats and then complete them for verification.
IBPS Clerk 2019 Document Verification
Here is the list of Documents required by the Banks:
1)ID Proof:
Aadhar card/ Driver's License, Voter's ID/ Passport etc for identity verification.
Note: Those who do not have Aadhar card are required to apply for it immediately as banks need it to open savings account/ salary account nowadays.
2) PAN Card:
Copy of PAN Card or a copy of challan receipt/online generated receipt issued by the concerned authority of having applied for issuance of PAN Card.
3)Educational Qualifications:
Std. X & XII mark sheets, Semester-wise & consolidated mark sheets of degree (UG & PG), Degree final certificate etc.,
The date of passing the degree exam mentioned on degree mark sheet or provisional certificate will be considered to check your eligibility condition.
As per the above rule, your results should have been declared/ date of issue mentioned on your degree certification should be on or before:
4) Computer Literacy Certificate:
This is required only for clerical positions.
Candidates should have Certificate/Diploma/Degree in computer operations/Language/ should have studied Computer/Information Technology as one of the subjects in the High School/College/Institute. If a person has studied computers as a subject in school or college, it should be highlighted in the respective mark sheet.
5) Date of Birth Proof:
Proof of Date of Birth (Birth Certificate issued by the Competent Municipal Authorities or SSLC/ Std. X Certificate with DOB) will be considered as a valid proof for your Date of Birth.
6) Two Passport Size Photographs:
The photographs should be similar to that pasted on the application form submitted by you.
7) Character Certificate:
Two Character certificates, either from a Gazetted Officer or from an Officer in a Nationalised bank not below the rank of Asstt. General Manager not related to you.
8) Category/ Caste Certificates:
OBC/ SC/ ST candidates must submit their caste certificate issued by appropriate authority (as per central govt format).
Those belonging to OBC category (non-creamy layer) – certificate must specifically contain a clause that the candidate does not belong to creamy layer section.
It should have been issued within one year from the date of exam notification (refer date of IBPS advertisement)
PWD candidates: Disability certificate in proper format issued by district medical board should be submitted.
Ex-Servicemen: Discharge letter along with pension payment order & proof of last held rank to be produced.
9) Relieving Letter from the Previous Employer:
If you are presently in the service of the govt. or Public Sector Undertaking/Corporation of similar nature, you will have to resign from your present employment and submit a satisfactory discharge certificate at the time of joining the Bank. In no circumstances, the Bank shall allow you to retain the present employment.
10) Medical Fitness Certificate: You have to get medical fitness certificate which should be issued by Gazetted Medical officer.
So these are the main documents which will be required at the time of joining but there are few other documents as well which may also be required. The Bank will soon release the joining dates and will mail the selected candidates about the pre-joining formalities.