SSC CGL Previous Year Exam Cut-Off
SSC CGL Previous Year Exam Cut-Off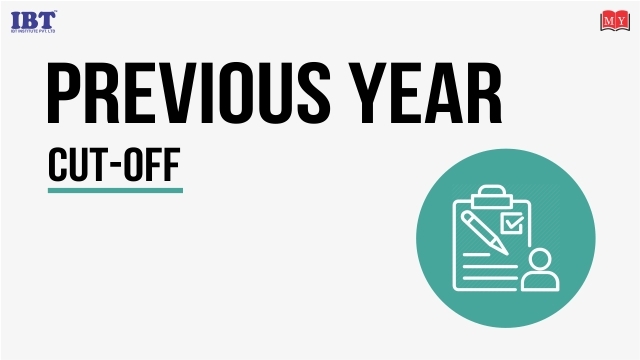 SSC CGL Previous Year Exam Cut-Off
The cutoff of SSC CGL is the minimum qualifying marks that candidates have to secure to qualify the exam and become eligible for next round of selection process. SSC CGL cutoff is released separately for each stage of the recruitment process – Tier 1, 2, 3, 4. The cutoff for Tier 1 will be released along with SSC CGL result. On the basis of SSC CGL cutoff of Tier 1, candidates will be selected for Tier 2. The expected cutoff is prepared based on the exam difficulty, the number of candidates appearing for the exam and number of vacancies. The previous years' SSC CGL cutoff is given below.
SSC CGL Cut-Off 2017-18
According to the analysis of the previous year results of SSC CGL exams cut –off a list is prepared for your guidance.
List-I: Candidates qualified in Tier 1 for appearing in Tier 2 (Paper-I, Paper-II, Paper-IV) (General Studies) (Finance & Accounts)
| | | |
| --- | --- | --- |
| CATEGORY | CUT OFF MARKS | CANDIDATES AVAILABLE |
| SC | 125.50 | 3218 |
| ST | 119.0 | 1568 |
| OBC | 135.50 | 8840 |
| OH | 111.50 | 281 |
| HH | 75.00 | 276 |
| UR | 148. | 7763* |
List-II: Candidates qualified in Tier-I for appearing in Tier-II (Paper-I, Paper-II, Paper-III Statistics)
| | | |
| --- | --- | --- |
| CATEGORY | CUT OFF MARKS | CANDIDATES AVAILABLE |
| SC | 123.50 | 2055 |
| ST | 114.50 | 989 |
| OBC | 135.50 | 5503 |
| OH | 102.00 | 244 |
| HH | 61.00 | 227 |
| VH | 116.00 | 39 |
| UR | 146.50 | 5458* |
List – III : Candidates qualified in Tier-I for appearing in Tier-II (Paper-I and Paper-II)
| | | |
| --- | --- | --- |
| CATEGORY | CUT OFF MARKS | CANDIDATES AVAILABLE |
| SC | 98.00 | 32239 |
| ST | 88.50 | 15368 |
| OBC | 110.00 | 74604 |
| Ex.S | 69.00 | 7201 |
| OH | 84.50 | 2684 |
| HH | 38.00 | 1796 |
| VH | 89.00 | 559 |
| UR | 126.50 | 55387* |
SSC CGL 2016 TIER- 1 Cut-Off
| | | |
| --- | --- | --- |
| CATEGORY | CUT OFF MARKS | CANDIDATES AVAILABLE |
| Gen | 137.5 | 46422 |
| OBC | 125.5 | 56192 |
| SC | 114.0 | 4227 |
| ST | 103.0 | 11352 |
| OH | 97.00 | 27242 |
| VH | 68.00 | 1411 |
| HH | 20.00 | 2008 |
| Ex-A | 92.00 | 4965 |
SSC CGL 2015 TIER- 1 Cut-Off
| | | |
| --- | --- | --- |
| CATEGORY | CUT OFF MARKS | CANDIDATES AVAILABLE |
| Gen | 102.25 | 41084 |
| OBC | 89.5 | 5813 |
| SC | 80.25 | 23624 |
| ST | 74.25 | 11087 |
| OH | 69 | 2859 |
| VH | 50 | 1412 |
| HH | 20 | 2021 |
| Ex-A | 67.75 | 4648 |
For Exam Preparation Join: SSC CGL Online Course
Check here: SSC Exams