SSC CGL 2019-20 Get Rank under 100
SSC CGL 2019-20 Get Rank under 100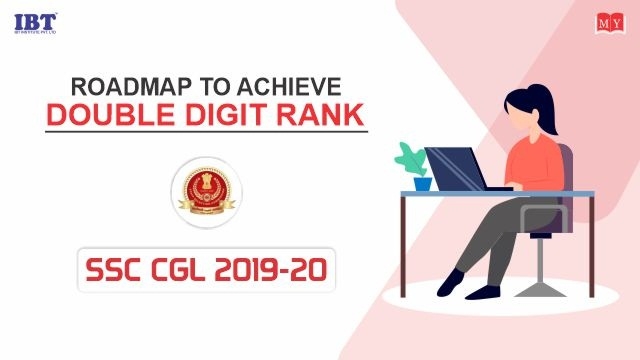 SSC CGL 2019-20 : Get Rank under 100
Qualifying SSC CGL Exam not only requires hard work but also requires smart work. In other words, an aspirant should have a strategy for the preparation of the exam. To make a strategy and follow it is really of paramount importance. This really helps an aspirant get ranked amongst 100 top-rankers. So, aspirants should follow the strategy given below to get a rank under 100:
I. First of all, cover the whole syllabus as soon as possible as this exam requires the preparation of at least 3-4 months. While covering the syllabus, you can make notes. These notes can help a lot while practice. Once you are done with the whole syllabus, start practicing every subject thoroughly. Make yourself familiar with every kind of the questions. The aspirant has to study every day for 3-4 hours and gradually increase the study hours to 6 hours.
II. Take at least 70-80 mock tests before the exam. Mock tests provide you with various topics to practice. It also introduces you with the new patterns of the questions. Additionally, it helps you analyse whether you are on right track of preparation or you need to modify your way of preparation. Moreover, mock tests boost your confidence and help you appear the exam without getting nervous.

III. For practice you can solve last 10 year questions papers as SSC repeat questions in all sections.
If you go through the GK Section of previous year SSC CGL question papers, you will notice that certain question types are repeated every year, e.g. constitutional articles & amendments, commonly used chemicals, folk dances of India etc. So, analyzing the pattern will make GK section scoring for you.

Similarly, Quantitative Aptitude fears a lot of aspirants. To score excellent in this section, one need to be proficient at shortcuts and tricks. But, first, that aspirants need to learn the basic concepts. Only then they could be able to learn shortcuts and tricks, and use them proficiently while solving questions.

Many aspirants treat current affairs as if they were useless. This fact cannot be denied that in General Awareness section most of the questions are from History, Polity, Geography, Science & Economics, but it is also true that around 4-5 questions in General Awareness section are related to current affairs. Therefore, go through all important events of last 3-4 months. This way, you can score 4-5 marks in 10-15 seconds.

To score well in English section, you need to focus on all the grammar rules and should have outstanding English vocabulary. Major topics of English sections are related to Spotting Errors, Reading Comprehension, and Vocabulary. So, basically, you have to create a common sense for English and that can be possible only if you read English from a standard source.
​​​IV. Don't forget to analyse your weak sections and topics. Work on them. This way, try to make your weak topic strong. Evaluation of your performance is very important and will definitely pay you in the actual exam.
V. Don't give importance only to your favourite subject. Every subject should be given equal importance as each subject contributes considerably in the total score.
The golden tip is to maintain the regularity in your practice. A person who works regularly, in a systematic fashion, never feels overworked or tired. He knows his limits and is able to do in fair time, all that he undertakes. It is not hard work that kills a man, but irregularity and lack of system.
Click Here to know detailed Exam Analysis of SSC CGL 2020 Vacancy.
For Exam Preparation Join: SSC CGL Online Coaching
Check here: SSC Exams 2020