Current Affairs 27 July 2020
Current Affairs 27 July 2020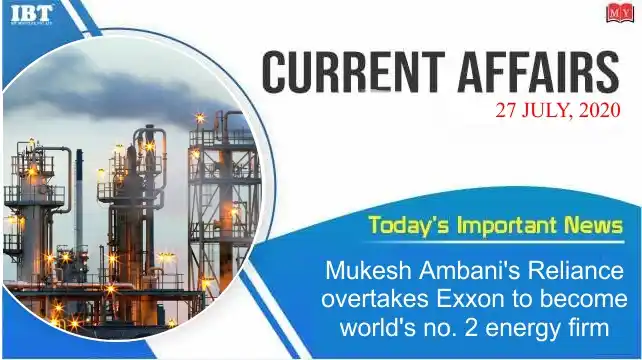 1. CRPF Celebrates 82nd Raising Day on 27 July
Prime Minister Narendra Modi has greeted all CRPF personnel on the 82nd Raising Day of the force. The Central Reserve Police Force (CRPF) is India's largest Central Armed Police Force.

It functions under the authority of the Ministry of Home Affairs (MHA) of the Government of India. The CRPF's primary role lies in assisting the State/Union Territories in police operations to maintain law and order and counter insurgency.

It came into existence as the Crown Representative's Police on 27 July 1939.
Foot Notes:
About CRPF(Central Reserve Police Force):
Headquarters: New Delhi
Motto: "सेवा और निष्ठा"
Director-General: A P Maheshwari

2. India extends medical assistance worth about USD 1 million to North Korea
The Government of India recently extended 1 million USD of medical assistance to North Korea on the request of World Health Organization. The medical assistance is provided as part of WHO anti-Tuberculosis programme.

It is to be noted that North Korea is under sanctions from United Nations Security Council. However, India's medical assistance is under the aegis of WHO anti-Tuberculosis programme and therefore exempted from sanctions.

Several Countries have imposed sanctions against North Korea. This includes Australia, China, Japan, Russia, South Korea, Taiwan, and the United States. The first sanction against North Korea was passed by the United Nations in 2006.
Foot Notes:
About North Korea:
Capital: Pyongyang
Prime Minister: Kim Jong-un
Currency: North Korean won

About WHO:
Founded: 07 Apr 1948
Headquarters: Geneva, Switzerland
Founder: Brock Chisholm
Director-General: Tedros Adhanom
3. Emirates Cricket Board receives 'Letter of Intent' from BCCI to host IPL 2020 in UAE
The Emirates Cricket Board (ECB) confirmed on July 27 that it has received the official Letter of Intent from the Board of Control for Cricket in India (BCCI) to host Indian Premier League's 2020 edition.

The IPL Governing Council Chairman Brijesh Patel had confirmed on July 26 that the BCCI has sent an acceptance letter to the Emirates Cricket Board. He had stated that both the boards will now work together to stage the tournament.

The ECB had reportedly sent a proposal to the BCCI in April to host the 2020 edition of the IPL, which was originally supposed to begin on March 29 in India. However, the tournament was postponed indefinitely due to the outbreak of COVID-19 pandemic.

Patel further stated that the eight IPL franchises- Mumbai Indians, Royal Challengers Bangalore, Chennai Super Kings, Rajasthan Royals, Delhi Capitals, Sunrisers Hyderabad, Kolkata Knight Riders and Kings XI Punjab-will hold their respective pre-tournament training camps in the UAE.
Foot Notes:
About Emirates Cricket Board:
Founded: 1936
CEO: David East

About BCCI:
Founded: 01 Dec 1928
Headquarters: Mumbai, India
CEO: Hemang Amin
President: Sourav Ganguly

About UAE:
Capital: Abu Dhabi
President: Khalifa bin Zayed Al Nahyan
Prime Minister: Mohammed bin Rashid Al Maktoum
4. India begins reconstruction of 300-year-old SreeSree Joy Kali Matar Temple in Bangladesh
A 300-year-old Kali temple was jointly inaugurated by the Indian High Commissioner to Bangladesh Riva Ganguly Das and State Minister of ICT Zunaid Ahmed Palak on July 27, 2020.

The Sree Sree Joykali Matar temple is among the oldest temples in Bangladesh. It was built approximately 300 years back in the early 18th century.

It has been reconstructed at Natore in Bangladesh with the support of India. The MoU for the reconstruction of the temple was signed in 2016.

The Indian government provided a grant worth Taka 97 lakh for the reconstruction of the historic temple under its High Impact Community Development Project (HICDP).
Foot Notes:
About Bangladesh:
Capital: Dhaka
President: Abdul Hamid
Prime Minister: Sheikh Hasina
5. China takes over closed U.S. Consulate in Chengdu days after ordering its closure
On July 27, 2020, the United States Consulate in Chengdu city of China was closed in response to the closure of Chinese consulate in Houston.

The Chengdu consulate was an important outpost for the US as it covered a large swath of the country including controversial autonomous region of Tibet. The consulate was opened by the then Vice President George Bush in 1985.

The ongoing trade war between US and China has strained the tensions between US and China. The relations have deteriorated further recently after guilty plea of Singaporean national who admitted spying in the US for China.
Foot Notes:
About China:
Capital: Beijing
President: Xi Jinping
Currency: Renminbi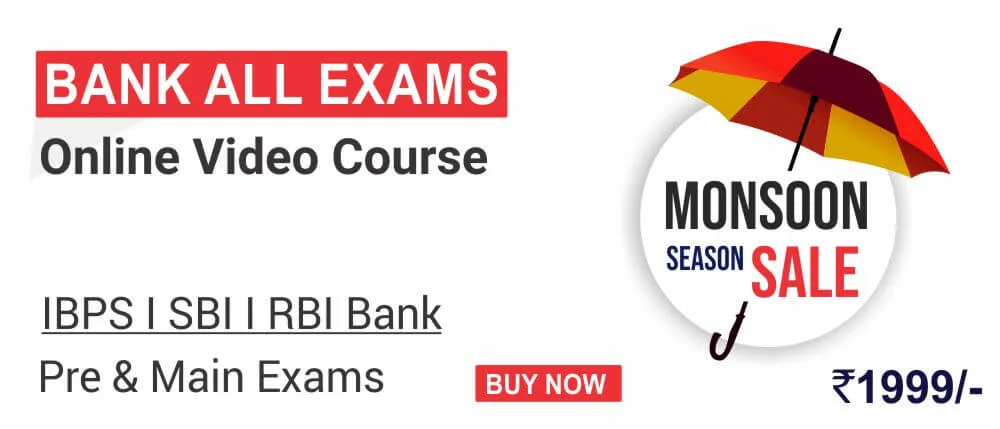 6. Nation remembers 'People's President' Bharat Ratna Dr. A. P. J. Abdul Kalam on his death anniversary
The Nation remembers former president Dr A P J Abdul Kalam on his death anniversary on 27 July.

Popularly known as People's President and Missile Man of India, Dr. Kalam passed away in Shillong on 27th July 2015, while delivering a lecture to students.

He was an Indian aerospace scientist and politician who served as the 11th President of India from 2002 to 2007.

He was intimately involved in India's civilian space programme and military missile development efforts.

He also played a pivotal organisational, technical, and political role in India's Pokhran-II nuclear tests in 1998, the first since the original nuclear test by India in 1974.
Foot Notes:
About Dr. A. P. J. Abdul Kalam:
Full Name: Avul Pakir Jainulabdeen Abdul Kalam
Lived: 15 Oct 1931 - 27 Jul 2015
Predecessor: K. R. Narayanan (President)
Successor: Pratibha Patil (President)
Awards: Bharat Ratna (1) • Padma Bhushan (1) • Padma Vibhushan (1) • Other awards (7)
Previous office: President of India (2002 - 2007)
7. Mukesh Ambani's Reliance overtakes Exxon to become world's no. 2 energy firm
Reliance Industries Ltd, controlled by Asia's richest man, toppled ExxonMobil Corp to become the world's largest energy company after Saudi Aramco.

Reliance, which manages the biggest refinery complex, gained 4.3% in Mumbai adding $8 billion to take its market value to $189 billion, while Exxon Mobil erased about $1 billion.

Aramco with a market capitalization of $1.76 trillion is the world's biggest energy company.
Foot Notes:
About ExxonMobil Corp:
Founded: 30 Nov 1999
CEO: Darren Woods (Since 2017)
Headquarters: Irving, TX

About Aramco:
Founded: 1933
Headquarters: Dhahran, Saudi Arabia
CEO: Amin H. Nasser
8. India's mixed relay team silver at 2018 Asian Games upgraded to gold
The silver medal that the Indian 4×400 mixed relay quartet of Mohammed Anas, M.R. Poovamma, Hima Das and Arokia Rajiv won at the 2018 Asian Games in Jakarta has been upgraded to gold.

This after the Bahrain squad, which finished first in the 4×400 mixed relay final, was disqualified with Kemi Adekoya of Bahrain being handed a four-year ban by the Athletics Integrity Unit (AIU) for failing a dope test.

Also, Indian runner Anu Raghavan has moved from fourth place to bronze medal position in the women's 400 m hurdles following the disqualification of Kemi Adekoya of Bahrain.
Foot Notes:
About Asian Games 2018:
Held on: 18 Aug 2018 – 2 Sep 2018
Location: Jakarta, Indonesia
About Asian Games 2022:
Location: Hangzhou, China
Dates: Sat, 10 Sep, 2022 – Sun, 25 Sep, 2022
Location: Hangzhou, Zhejiang, China
9. Tanzania's former President Benjamin Mkapa died while being treated for an undisclosed illness.
Tanzania's former President Benjamin Mkapa, who worked to end conflict in East Africa during and after his decade in power from 1995.

Mkapa won the country's first multi-party elections in 1995 and was re-elected for a second five-year term in 2000.

He led several regional peace mediation initiatives and afterwards continued to seek reconciliation in Burundi, Kenya, Democratic Republic of Congo and the Great Lakes region.
Foot Notes:
About Tanzania:
Capital: Dodoma
President: John Magufuli
Prime Minister: Kassim Majaliwa
10. IIM-Kozhikode start-up develops wearable gadget 'Veli Band' for ensuring social distancing
Indian Institute of Management, Kozhikode (IIMK)-based incubated startup has come up with a unique user-friendly wearable device that alarms proximity which helps in implementing social distancing norms.

Known as the 'Veli Band', the wrist band has been developed by Qual5 India Pvt Ltd, a startup co-founded by a woman entrepreneur and mentored and funded by IIMK's business LIVE, incubator, and entrepreneurship development centre.

Veli Band helps in implementing social distancing and contact tracing which will help organizations in complying with social distancing norms during the pandemic.

It momentarily vibrates, sounds buzzer, and flashes LED lights simultaneously to notify wearers that another band is within 3 feet, reminding them of the need to maintain social distance.
Foot Notes:
About IIM Kozhikode:
Chairman: A. Vellayan
Director: Prof. Debashis Chatterjee
Motto: Diligence leads to Excellence