Weekly Current Affairs 23 September To 29 September 2019 PDF
Weekly Current Affairs 23 September To 29 September 2019 PDF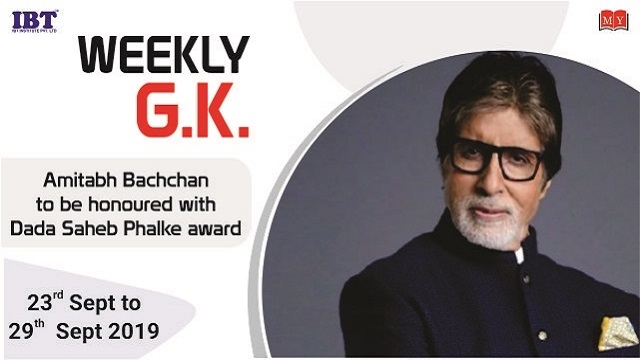 Weekly Current Affairs 23 September To 29 September 2019
We are sharing Weekly Current Affairs 23 September - 29 September 2019 (English Edition). This file of Weekly Current Affairs is a collection of important news and events that occurred in the week 23 September - 29 September. These News are highly important for various competitive exams and interviews.
We have Covered all the given important heads:
National News
International News & Foreign Affairs
Banking
New Appointments and Person in News
Defence & Science
Important Days
Books & Authors
Sports
Awards
Obituaries
CLICK HERE TO DOWNLOAD WEEKLY CURRENT AFFAIRS OF 23 SEPTEMBER - 29 SEPTEMBER.