Weekly Current Affairs 22 July - 28 July 2019 PDF
Weekly Current Affairs 22 July - 28 July 2019 PDF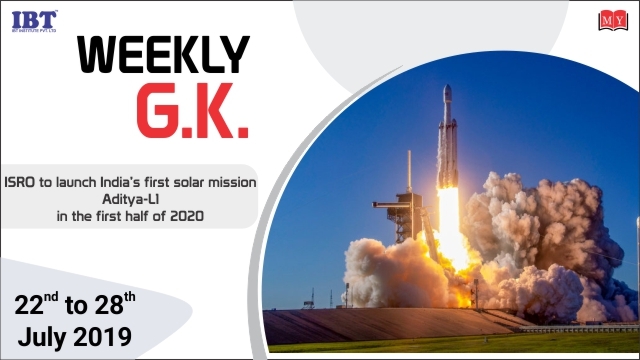 We are sharing Weekly Current Affairs 22 July - 28 July 2019 (English Edition). This file of Weekly Current Affairs is a collection of important news and events that occurred in the week 22 July - 28 July 2019 . These News are highly important for various competitive exams and interviews.
We have Covered all the given important heads:
National News
International News & Foreign Affairs
Banking
New Appointments and Person in News
Defence & Science
Important Days
Books & Authors
Sports
Awards
Obituaries
CLICK HERE TO DOWNLOAD WEEKLY CURRENT AFFAIRS OF 22 JULY - 28 JULY.