Strategy for SSC CGL 2019-20 Exam
Strategy for SSC CGL 2019-20 Exam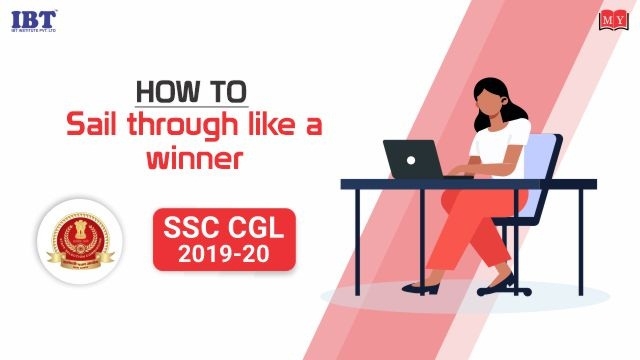 Strategy for SSC CGL 2019-20 Exam
Aspirants who are preparing for SSC CGL exam are not ignorant to the fact that it takes a lot of hard work and dedication to qualify it. Therefore, you have to possess the strong determination for qualifying this exam. Most important thing to keep in mind is that aspirants' efforts should be sincere and should be made on a regular basis as success is the sum of small constant efforts made every day.
Every aspirant has different approach to the preparation, but here is presented a strategy which should be followed by every aspirant:
•'Now' is the perfect time to start the preparation. Start Early, Start Smart.
• The most important things to be fully aware of are SSC CGL 2020 eligibility criteria, syllabus, and exam pattern. SSC do not follow the schedule very strictly.

•Take 4-5 mock tests a week. Mock tests provide you with various topics to practice. They also introduce you with the new patterns of the questions. They make you familiar even with those topics which are not friendly to you. Analyse your performance in every subject. Afterwards, work on the topic or subject in which you lacked. Don't hesitate to ask your teacher if you have any doubt. Our doubts are traitors and make us lose the good, we often might win, by fearing to attempt.
•The most important skill to master is time management. Be aware of the importance of every moment. Don't waste time in switching the questions turn by turn. For instance, you appear a question related to the topic Jumbled Sentences. At that moment it's evident that next 4-5 question are going to be on the same topic. Say, you want to attempt these questions later. In this case, don't switch questions turn by turn. Directly jump 4-5 questions without wasting 5 seconds on jumping each question individually.
•To answer the questions accurately under the pressure of restricted time is really a challenge for those who don't practice regularly. Practice is highly required if you really want to qualify the exam. It's the only thing that can lead you towards your goal. Also, having basic knowledge of each and every concept is very important. Practice each topic and subject with diligence. Knowledge is of no use unless you put it into practice.
•If it's not your first attempt of SSC CGL exam, don't get disheartened that you could not qualify the exam in your first attempt. Rather, learn a lesson from your failure. Don't let any subject be your weakness. Turn your weakness into your strength. Conversely, if it's your first attempt, start your preparation with a positive attitude.
The golden tip to qualify the exam is to keep composure while answering the questions as nervousness can reduce your efficiency. Hopefully, you will prepare well and give your best in the exam.