SBI PO SALARY STRUCTURE,ALLOWANCES & OTHER BENEFITS 2019
SBI PO SALARY STRUCTURE,ALLOWANCES & OTHER BENEFITS 2019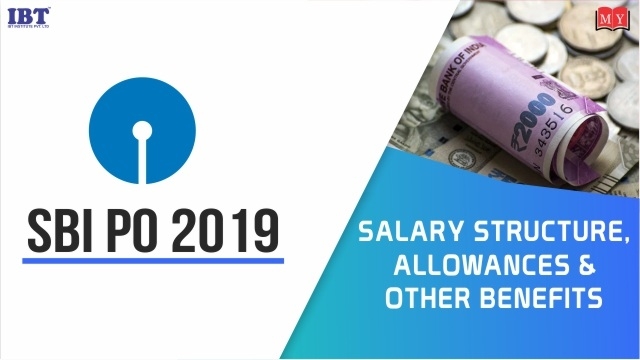 DEAR STUDENTS,
The State Bank of India Probationary Officer (SBI PO) is one of the most demanding and prestigious jobs in India. The State Bank of India (SBI) being the largest commercial bank in India, ensures a secure future for its employees. It provides financial security and social status. Hence, every year lakhs of candidates appear for the SBI PO exam to get into the banking sector.
SBI PO SALARY 2019:-
Salary is one of the most important factors for candidates who are looking for a goverment job.

Presently, the basic pay is 27,620/- (with 4 advance increments) in the scale of 23700-980/7-30560-1145/2-32850-1310/7-42020.

The basic pay of SBI PO 27,620/- (with 4 advance increments).

Dearness allowances: You can expect your DA to be around 46 percent of the basic pay.
House Rent Allowance:This too depends upon the city of your posting and can vary from Rs 8000 (in rural areas) to Rs 29,500 (in Mumbai).
City Compensatory Allowance (CCA):This is calculated based on your city of posting and ranges between 3 to 4 percent of the basics.
Travel Allowance (TA):SBI PO gets reimbursement of travel cost for official travels.
Furniture Allowance:Rs 1,20,000 for the purchase of furniture.
SBI PO Salary: Additional Benefits:-
Medical insurance (100 percent for SBI PO and 75 percent for family members).

House maintenance allowance.

Concessionary interest rates for House Loan, Car Loan, and Personal Loan.
Perks Of Being An SBI PO:-
a) Financial stability and security.
b) Great growth opportunites.
SBI PO Promotions & Career Growth:-
Probationary Officer.

Deputy Manager.

Manager.

Chief Manager.

Assistant General Manager.

General Manager.

Chief General Manager.
Click here to join SBI PO online Coaching
Click here to download Bank, SSC and Government Exam Preparation App