SBI PO 2020: 40 Days Study Plan
SBI PO 2020: 40 Days Study Plan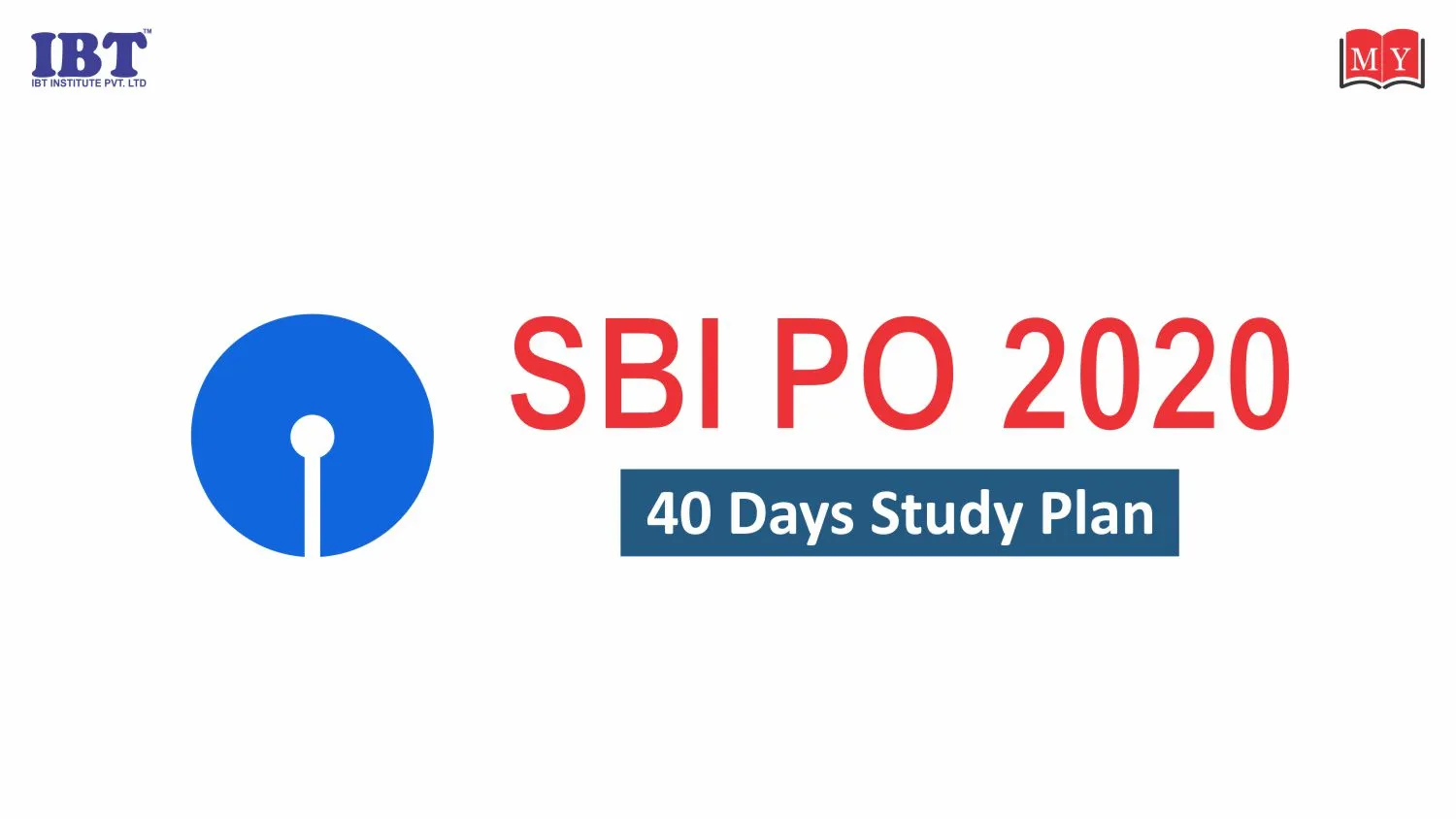 SBI PO 2020: 40 DAYS Study Plan
SBI has announced 2000 vacancies for Probationary Officer post on 13 Nov 2020. The online application link will remain active from 13 Nov to 4 Dec 2020. Eligible candidates can apply for the same before last date.
As per the official notification, the pre exam is scheduled to be held on 31st Dec 2020, 2nd, 4th & 5th Jan 2021 and the mains on 29 Jan 2021.
It is advisable to start your Preparation for SBI PO 2020 in advance. A study plan for SBI PO 2020 is provided below to help candidates prepare well for the
exam.
SBI PO 2020 : 40 DAYS Study Plan
Days

Quantitative Aptitude

English Language

Reasoning Ability

Day 01-03

Day 04-06

Errors in Tense and Verbs

Errors in Adverb and Adjective

Day 07

Weekly Revision-1

Day 08-10

Errors in Active and Passive voices

Data Interpretation (data table)

Errors in Direct and Indirect speeches

Ranking and Problems on Alphabets

Errors in Adverb and Adjective

Day 11-13

Meanings of Idioms and Phrases

Data Interpretation (Pie-Chart)

Day 14

Weekly Revision-2

Day 15-17

Day 18-20

Day 21

Weekly Revision-3

Day 22-24

Data Interpretation (Caselets)

Puzzles (Floors & Months)

Data Interpretation (Mixed)

Day 25-27

Data Interpretation (Line Graph)

Error Spotting in Articles

Day 28

Weekly Revision-4

Day 29-31

Data Interpretation (Bar Graph)

Day 32-34

Mixture & Allegations and Percentage

Coding & Decoding (New Pattern)

Day 35

Weekly Revision-5

Day 36-38

Probability and Wrong Number Series

Day 39-40