SBI PO 2019 Exam Pattern
SBI PO 2019 Exam Pattern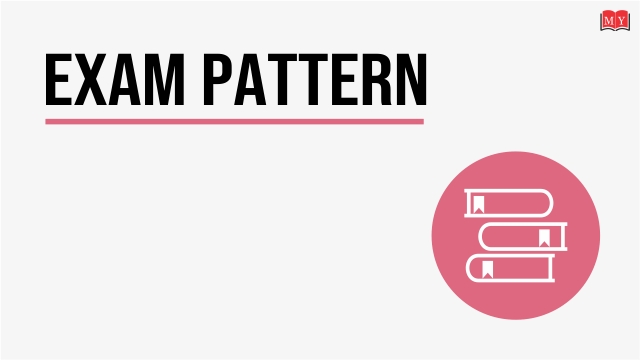 SBI PO 2019 : Exam Pattern
Dear Aspirants,
State Bank of India will be conducting SBI PO 2019 Preliminary Exam on 8th, 9th, 15th & 16th June 2019. Prelims & Mains Exam dates has been finally released for SBI PO 2019. To score well in both these levels of examination, it is important for a candidate to have the knowledge of exam pattern of both Prelims and Mains Examination. Below is Exam pattern of the SBI PO Prelims and Mains Exam.
Phase-1 : SBI PO Prelims Exam -100 Marks
The preliminary examination of SBI PO exam 2019 comprises of Reasoning Ability, Quantitative Aptitude and English Language. The complete detail of heading and sub-heading of the sections asked in Preliminary Exam of SBI PO 2019 exam is discussed below:
Sr. NO.
Name of the Test
No.Of Question
Maximum Marks
Time Allotted

1.

English Language

30

30

20 Min

2.

Quantitative Aptitude

35

35

20 Min

3.

Reasoning Ability

35

35

20 Min

Total

100 Ques.

100 Marks
Phase-2 :SBI PO Mains Exam - 200 Marks
It will also consist of a paper of objective type (multiple choice questions) like IBPS Pre test but carry a maximum of 200 marks
Sr.
No.
Name of Tests
No. of Questions
Maximum Marks
Time allotted

1

Reasoning & Computer Aptitude

45

60

60 Min

2

General/ Economy/ Banking
Awareness

40

40

35 Min

3

English Language

35

40

40 Min

4

Data Analysis & Interpretation

35

60

45 Min

Total

155

200

3 Hours

Descriptive Paper

5

English Language (Letter Writing & Essay)

2

25

30 Min
Descriptive Test: This test is to be completed in 30 minutes and the maximum marks for this test is 50.This test is conducted to test the writing skills of candidates via Letter Writing & Essay Writing.
NOTE: The Descriptive Test paper of only those candidates will be evaluated who have scored qualifying marks in the Objective Tests and are placed adequately high as per total marks in Objective Test.
Phase-3 : SBI PO Interview - 100 Marks
Aggregate marks of candidates qualifying in both Objective and Descriptive Tests will be arranged in descending order in each category. A certain adequate number of candidates as decided by the bank, will be called for the Group Discussion and Interview.
Click here to join SBI PO online Coaching
Click here to download Bank, SSC and Government Exam Preparation App