Quick Connect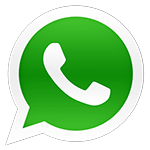 Whatsapp Now

+91-99 15 22 88 62 CLAT EXAM VIDEO COURSE
Course Highlights
380 Video Lectures as per Latest Exam pattern
Video Lectures by IBT All India Experts
Useful for CLAT Exam
Covers AILET, LSAT & DUET (Law)
Weekly Live Doubt Session
Tutors On Board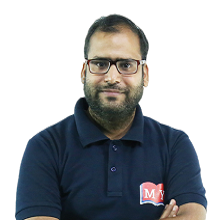 Quants Trainer
Sanjay Sharma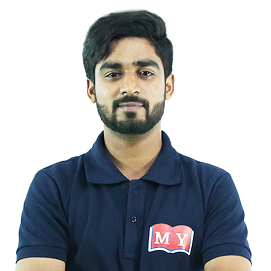 Reasoning Trainer
Neeraj Sharma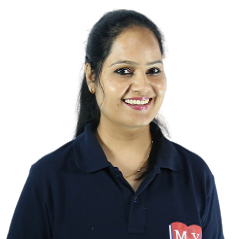 English Trainer
Jagmeet Kaur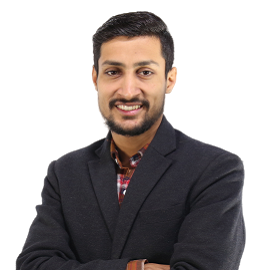 Legal Aptitude expert
Adv. Kumar Sambhav
Course Detail
CLAT & Law exams video course is specially designed by IBT all India experts to cover all Law Exams like CLAT - Common Law Admission Test, AILET - All India Law Entrance Test, LSAT - Law School Admission Test, DUET (Law). This video course is capable enough to have the concept understanding, backed with doubt sessions and class assignments. All the videos in CLAT & Law exams video course are recorded on Powerpoint presentations which makes it very interative. The teachers who recorded the lectures are very experienced and tought in such a way that no topic is left untouched for CLAT & Law exams.
CLAT Online Coaching Classes By MakeMyExam
The Common Law Admission Test (CLAT) is a National Level Law exam demeanour for admission into 21 National Law Universities all over India. If you are a Law aspirant, then it is very imperative to qualify the CLAT 2021 exam with high score. The candidates scoring more than the cut off will be qualified to get admission to their desired college. In order to be successful in this extremely competitive exam, it is advise to register in CLAT Online Coaching 2021. With proper guidance, it is very simple to qualify the exam on the first attempt.
Common-Law Admission Test is one of the extremely competitive exams held by the 19 National Law Universities on a rotating basis every year to offer admissions for 3 years and 5 years Law programs. Every year it is observed that large number of aspirants appear for the exam. This shows the competition is very high to get admission to the leading law colleges. There are numerous qualifiers of CLAT but very few are allotted seats due to mounting cut-off marks and high college ranks. Therefore, it is very significant for candidates to study well and try to score above the cut-off.
These cut off marks are indomitable by the authorities to consider a range of factors. In order to score marks above the cut-off, it is imperative to get proper guidance from highly qualified faculties. With the advent of digitalization, the demand for online coaching has augmented. Join the reputed CLAT Coaching in India to improve your preparation. It is recommended for all aspirants to take up the Best CLAT Online Coaching.
There are number of advantages of taking CLAT Coaching through online mode as it enables to understand the concepts effectively.
It enables timely doubts clearing sessions, to watch live classes at your own time, saves a lot of time as there is no travelling, and also free study materials obtainable. Candidates preparing for CLAT and planning to appear in the UPCOMING CLAT Exam are advised to take up the CLAT Coaching at their own pace to be exam ready.
Significance of CLAT Online Coaching by MakeMyExam
Online coaching is very user friendly hence ONLINE COACHING FOR CLAT is an ideal choice for CLAT aspirants. It enables timely help and guidance while preparing for the exam. One can attend the video lecture of any of the topics at his or her available time. It allows free download of study material in the PDF format of the relevant topics of the syllabus.
Aspirants can seek the help from the experienced faculties for doubt clearing by making a call or through email. CLAT VIDEO COURSE comes with an inbuilt mock test series module hence it makes it easy for the aspirants to practice immediately after covering the entire syllabus. It will be easy to experience real-time classroom environment
Salient Features Of CLAT Video Course By MakeMyExam
Students preparing for CLAT or aspiring for getting admission into top Law colleges will be provided enormous coaching by highly experienced faculties at MAKEMYEXAM. We are packed with all the possible attributes to offer the best online coaching such as live video classes, user-friendly mobile app offering live streaming of video classes and other related information regarding the exams in trend. Offering unlimited CLAT Mock test series, topic tests and speed tests followed by a detailed analysis of the same, daily quizzes etc.
Excellent CLAT Online Coaching At MakeMyExam
MAKEMYEXAM offers number of VIDEO COURSES at a very reasonable fee. Well-crafted CLAT VIDEO COURSE is also available which is prepared under the supervision and guidance of highly experienced subject experts. One can choose any of the VIDEO COURSES for any government exam one is pursuing at a very affordable price. Besides coaching, there are mock test series offered for candidates to augment their preparation. Mock test series are based on the latest exam pattern and syllabus of CLAT EXAM.
Course Keywords-
CLAT & Law exams Video Course, CLAT Exam Online Course, CLAT Online Course, CLAT Course, CLAT Exam preparation video course, Best Video course for CLAT Exam, CLAT online preparation, law exam Vidoe & online course, CLAT & Law Online Course, AILET online course, Online coaching classes for law exams, Online classes for LSAT, DUET online preparation, CLAT Exam Online classes, CLAT online coaching 2021, online CALT classes, CLAT Online Video Course, CLAT Online Video Course 2021, Online Classes for CLAT 2021, CLAT Online Coaching Program, Online Coaching Institutes for CLAT