CURRENT AFFAIRS FEBRUARY 28, 2019
CURRENT AFFAIRS FEBRUARY 28, 2019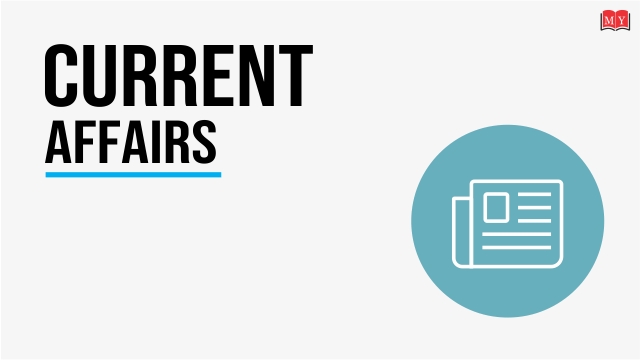 1. IDBI Bank appoints LIC's Hemant Bhargava as non-executive chairman
IDBI Bank has appointed Hemant Bhargava as non-executive, non-whole time chairman. Bhargava is currently the Chairman (in-charge) and Managing Director of Life Insurance Corporation of India (LIC).

The bank said Bhargava has been appointed for three years or until he continues in his position at LIC.

LIC has also proposed a change of name of the bank to either LIC IDBI Bank or LIC Bank.
2. Manu Bhaker, Saurabh Chaudhary Win Gold In 10m Air Pistol Mixed Team Event
India's pair of Manu Bhaker and Saurabh Chaudhary clinched a gold medal in the 10m Air Pistol mixed team event on the closing day of the ISSF World Cup at the Dr Karni Shooting Range in New Delhi.

The pair registered a total score of 483.5 to finish on the top in the mixed team event. This is India's third medal at the World Cup as Saurabh Chaudhary and Apurvi Chandela won a gold medal each.

The Indian shooters in 10m air rifle mixed team event - Ravi Kumar and Anjum Moudgil and Apurvi Chandela and Deepak Kumar finished seventh and 25th respectively.
3. Assam launches PRANAM Commission to protect parents of govt employees
Assam Chief Minister Sarbananda Sonowal had launched the PRANAM Commission, a panel set up to look after the issues concerning a Bill ,for protection of parents of state government employees.

Assam government would ensure that no state government employee can ignore their elderly parents and unmarried differently abled siblings.

PRANAM Bill, which was approved by the cabinet last year, makes it mandatory for state government employees to look after their parents and unmarried Divyang siblings who do not have their own sources of income.
4. PM Modi Confers National Youth Parliament Festival 2019 Awards
Prime Minister Narendra Modi presents the 1st prize to Shweta Umre of Maharashtra during the National Youth Parliament Festival, 2019 Awards function.

National Youth Parliament Festival 2019 has been jointly organised by National Service Scheme (NSS) and Nehru Yuva Kendra Sangathan (NYKS) under the aegis of Ministry of Youth Affairs and Sports, on the theme of "Be the Voice of New India" and "Find solutions and contribute to policy".

The best three speakers at the National Youth Parliament will be awarded Rs 2 lakhs, Rs 1.50 lakhs and Rs 1 lakh respectively in order of merit along with a certificate by the Prime Minister Modi.
5. India-Bangladesh joint military exercise Sampriti 2019 to be held from March 2
India and Bangladesh will be conducting a joint military exercise, 'Exercise Sampriti 2019' at Tangail, Bangladesh from March 2 to March 15, 2019.

This will be the eighth edition of the exercise which is hosted alternately by both countries.

The exercise is aimed to strengthen and broaden the aspects of interoperability and cooperation between the Indian and Bangladesh Armies.
6. India Ranks 47th Out of 100 Countries in The Facebook Inclusive Internet Index 2019
India has been ranked 47th in the overall "Inclusive Internet Index 2019" score while Sweden topped the chart, followed by Singapore and the US, a Facebook-led study has revealed.

The 'Inclusive Internet' score was based on the scores of availability, affordability, relevance and readiness categories.

The United Kingdom, Namibia and Ireland are top performers of the year.
7. PM Modi unveils 'world's largest Bhagavad Gita' at Delhi's ISKCON temple
A giant Bhagavad Gita, running into 670 pages and weighing about 800 kgs, was unveiled at Delhi's ISKCON temple by Prime Minister Narendra Modi.

Modi termed the Bhagavad Gita as the "largest manual for human beings" and claimed that the holy book has solutions to all problems one faces in life.

According to ISKCON, this book will have the largest principle sacred text ever to be printed. The book has an artistic touch of 18 exquisite paintings and an innovative elegant layout.
8. NBT appoints Govind Prasad Sharma as Chairman
The National Book Trust (NBT) has appointed educationist and author Govind Prasad Sharma as its new Chairman.

NBT, an autonomous organisation under the Department of Higher Education, Ministry of Human Resource Development, was previously chaired by Baldeo Sharma since 2015.

National Book Trust (NBT) is an apex body established by the Government Of India in the Year 1957 under the Department Of Higher Education, Ministry Of Human Resource Development.