CURRENT AFFAIRS FEBRUARY 27, 2019
CURRENT AFFAIRS FEBRUARY 27, 2019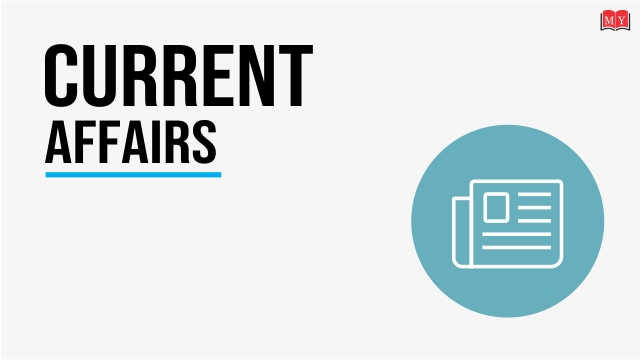 1. Afghanistan opens new export route to India through Iran's Chabahar port
Afghanistan began exports to India through an Iranian port as the landlocked, war-torn nation turns to overseas markets to improve its economy.

Chabahar port is the result of healthy cooperation between India, Iran and Afghanistan this will ensure economic growth.

At the inauguration of the new export route, President Ashraf Ghani said Afghanistan was slowly improving its exports in a bid to reduce its trade deficit.
2. Muhammadu Buhari re-elected as Nigeria President
Nigerian President Muhammadu Buhari has been re-elected for a second four-year term, the election commission says.

The 76-year-old defeated his main rival, former Vice President Atiku Abubakar, with a margin of nearly four million votes.

Nigeria Capital - Abuja, Currency – Nigerian Naira
3. PepsiCo's Former CEO Indra Nooyi joins Amazon's Board of Directors
PepsiCo's India-born former CEO Indra Nooyi has joined Amazon's Board of Directors, the online retail giant has announced.

Nooyi, who stepped down as CEO of Pepsico in October last year, is the second women of colour to be added on the Amazon's Board of Directors.

She was elected to PepsiCo's board of directors and became its President and Chief Financial Officer in 2001.
4. Shri M Venkaiah Naidu Launches BIMTECH Director Dr. H Chaturvedi's Book on 'Quality, Accreditation & Ranking' at New Delhi
The book titled 'Quality, Accreditation and Ranking - A Silent Revolution in the Offing in Indian Higher Education' edited by EPSI's Alternate President, Dr. H Chaturvedi was released by the Hon'ble Vice President Naidu.

The book released by the Vice President contains articles, essays and research papers authored by some of the prominent educationists, policy makers.

Dr. H Chaturvedi is Professor and Director at Birla Institute of Management Technology, Greater Noida, India.
5. Rising India Summit 2019 held in New Delhi
PM Narendra Modi delivers the keynote speech at the News18 Rising India Summit 2019 in New Delhi.

Chief Minister of Madhya Pradesh, Kamal Nath fields a question during 'Matters of States' session at the News18 Rising India Summit in New Delhi.
6. India successfully test fires surface-to-air missile QRSAM amid tensions with Pakistan
India successfully test fired the short range Quick Reaction Surface-to-Air Missile (QRSAM) from a test range along the coast of Odisha.

Developed by the Defence Research and Development Organisation (DRDO), the missile has a strike range of 25 km to 30 km and has a capability of engaging multiple targets. The sleek and highly mobile air defence system has been developed for the Indian Army.

The indigenously developed QRSAM will replace the 'Akash' missile defence system which is on its way out due to technological obsolescence.
7. Union Textile Minister Inaugurates Titanwala Museum in Rajasthan
Union Textiles Minister Smriti Irani inaugurated the 'Titanwala Museum' in Bagru that showcases the Chhipa community's hand-block printing.

The museum is an example that art and culture are not dependent on the government for being nurtured or preserved.

The museum is an effort towards preserving the art of traditional Bagru block printing.The museum will be open from Monday to Sunday between 9 am and 6 pm.
8. Playwright Mahesh Elkunchwar to be honoured with META lifetime achievement award
Eminent Indian playwright Mahesh Elkunchwar has been chosen for this year's META Lifetime Achievement Award.

The playwright will be conferred upon with the award on March 12, along with the winners of the 14th Mahindra Excellence in Theatre Awards (META) festival.

He has written more than 30 plays and essays, like 'Sultan', 'Holi', 'Garbo', 'Yatanaghar', and 'Atmakatha' and is also a receiver of the Sangeet Natak Akademi Fellowship.