CURRENT AFFAIRS FEBRUARY 22 AND 23, 2019
CURRENT AFFAIRS FEBRUARY 22 AND 23, 2019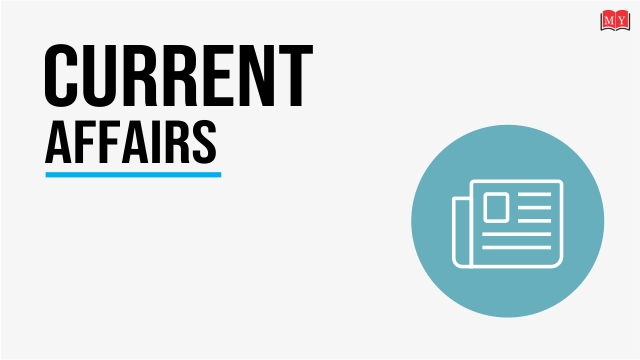 1. Tata Consultancy Services ranked as global Top Employer for the 3rd consecutive year
Tata Consultancy Services (TCS) has been ranked by the Top Employers Institute as global Top Employer for the third year in a row.

TCS has the most employee-friendly workplace policies, good work culture and has done large investments for the skill development of its 4.17 lakh employees globally.

TCS also received the Continental Award for the Middle East, where the company was ranked number one in the region for 2018.
2. Supreme Court appoints former judge Justice DK Jain as ombudsman for BCCI
The Supreme Court has appointed former apex court judge Justice DK Jain as the first court-appointed ombudsman for the BCCI.

The role of the ombudsman would be to resolve the disputes relating to the players within the state cricket associations as also financial issues.

The ombudsman will be resolving any issue that comes with regards to the players, as also financial issues.
3. BEL Launches Atmospheric Water Generator safe Drinking Water, Straight From the Air
Navratna Defence PSU Bharat Electronics Ltd (BEL) has unveiled its new product, the Atmospheric Water Generator (AWG), an innovative solution to meet the ever-increasing need for drinking water worldwide,

BEL's Atmospheric Water Generator employs a novel technology to extract water from the humidity present in the atmosphere and purify it.

The Atmospheric Water Generator is being manufactured by BEL in collaboration with CSIR-IICT and MAITHRI, a start-up company based in Hyderabad.
4. Vijaya Bank, Dena Bank merger with BoB to be effective from April 1
State-owned Bank of Baroda's proposed merger with Dena and Vijaya Bank will be affected from April 1. The government's amalgamation plan for these state-owned banks has already got all the necessary approvals from the regulators concerned.

As per the approved plan, after the commencement of the amalgamation scheme, the boards of Vijaya Bank and Dena Bank will stand dissolved.

The Bank of Baroda board in a recent meeting also decided to issue and allot equity shares to Vijaya Bank and Dena Bank on March 11.
5. World Thinking Day observed on 22 February
World Thinking Day, formerly Thinking Day, is celebrated annually on 22 February.

The day is celebrated to appreciate the help and guidance of brothers and sisters around the world.

The day is significant as it was the birthday of Scouting and Guiding founder Lord Robert Baden-Powell and of Lady Olave Baden-Powell, his wife and World Chief Guide.
6. Israel's First Lunar Lander Launched Into Space From Florida
A SpaceX Falcon 9 rocket blasted off from Florida, carrying Israel's first lunar lander on a mission that if successful, will make the Jewish state only the fourth nation to achieve a controlled touchdown on the moon's surface.

With this, Israel will become the 4th country after Russia, USA and China to carry out a 384,000km journey and land a spacecraft on the Moon.

The rocket's two other payloads were a telecommunications satellite for Indonesia and an experimental satellite for the US Air Force.
7. India, Sri Lanka ink MoU to establish business centre for ICT incubators in Jaffna
India and Sri Lanka signed a Memorandum of Understanding (MoU) to establish a business centre for ICT incubators in Jaffna through grant of 25 crore Sri Lankan rupees from India.

The centre would provide opportunities and enhance the enabling environment for Information Communication Technology (ICT) and other professional services in the Northern region inhabited by minority Tamils.

India's overall commitment of development assistance to Sri Lanka stands at a total of around 3 billion US$, out of which 560 million US$ is pure grant assistance.
8. Tripura's first mega food park inaugurated in Agartala
Tripura's first mega food park viz. Sikaria Mega Food Park Pvt Ltd was recently inaugurated at Village Tulakona in state capital Agartala.

It is 18th of its kind food park in the country set up under Mega Food Park Scheme implemented by Union Ministry of Food Processing Industries.

It will also provide direct and indirect employment to 5000 people in primary field of food processing, agriculture, agro processing and post-harvest agri infrastructure.
9. Australian mammal becomes first to go extinct due to climate change
A small brown rat which lived on a tiny island off northern Australia is the world's first mammal known to have become extinct due to "human-induced climate change.

The mammal had not been seen for almost 10 years and was initially pronounced extinct after "exhaustive" conservation efforts failed.

Critics of Australia's conservation efforts say the extinction of the melomys highlights the lack of resources for preserving wildlife.
10. Kareena Kapoor launches Swasth Immunised India campaign, addresses the importance of vaccination
Kareena Kapoor launched the Swasth Immunised India Campaign. Kareena was conferred with Brand Ambassador of Swasth Immunised India earlier in February.

The Swasth Immunised India campaign aims to build a robust campaign aimed at spreading awareness on the importance and benefits of immunisation among the masses.