CURRENT AFFAIRS FEBRUARY 21, 2019
CURRENT AFFAIRS FEBRUARY 21, 2019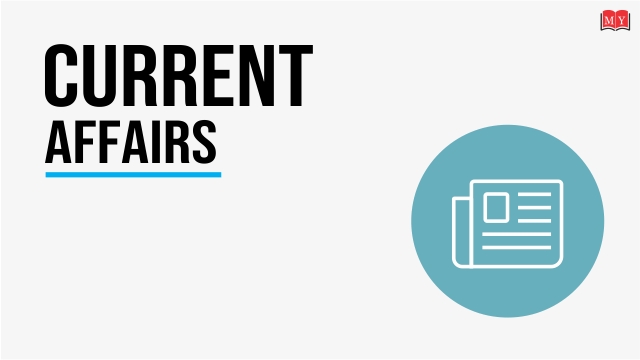 1. NITI Aayog organises two -day National Workshop on Promoting Healthy Diets Through Local Food System
With an aim to improve nutritional choices and enhance dietary diversity of India, the NITI Aayog, organised a National Workshop on "Promoting Healthy Diets Through Local Food Systems" in New Delhi

The workshop provided a platform to reach a common understanding of diet diversity problems in Aspirational Districts across India.

Under the aegis of POSHAN Abhiyaan, promoting consumption and household/community production of locally available nutritionally rich food resources has been a priority concern.
2. Modi flags off world's first diesel to electric converted locomotive
Prime Minister Narendra Modiflagged off an electric locomotive converted from a diesel engine at the Diesel Locomotives Works (DLW) in his constituency.

In a first, the Indian Railways has converted a diesel locomotive into an electric one, as part of efforts to completely electrify the broad gauge network.

In keeping with the Indian Railways' Mission 100 per cent electrification and de-carbonization agenda, DLW has developed a new prototype electric locomotive converted from diesel locomotive.
3. World Day of Social Justice observed on 20 February
Social Equality Justice day is a day recognizing the need to promote efforts to tackle issues such as poverty, exclusion and unemployment.

"If You Want Peace & Development, Work for Social Justice" is the theme for the World Day of Social Justice 2019.

It highlights how deeply social order and growth is dependent on achieving social justice.
4. Shri K.J. Alphons to inaugurate Eco Circuit Project
Shri K.J. Alphons, Union Minister for Tourism will be inaugurating the project 'Development of Eco Circuit.

Swadesh Darshan scheme is one of the flagship schemes of Ministry of Tourism for development of thematic circuits in the country

The Ministry of Tourism recognizing the tourism potential of the State has sanctioned 7 projects in the State of Kerala under the Swadesh Darshan and PRASHAD schemes for an approximate amount of Rs. 550 crores.
5. Badge of honor military novelist WEB Griffin passes away
American military veteran and novelist, William E. Butterworth III, better known as W.E.B. Griffin (his pen name), passed away at the age of 89.

He joined the army at the age of 17 and has served in the Korean War.

He wrote more than 200 books under the pen name W.E.B. Griffin and various other names and sold millions of copies. His most popular series include "Badge of Honor," "Clandestine Operations" and "Presidential Agent."
6. Naspers appoints Reliance Jio payment head Anirbam Mukherjee as CEO of PayU India.
Naspers-owned PayUannounced the appointment of Anirban Mukherjee as Chief Executive Officer of PayU India.

Anirban will be taking over from Amrish Rau, who is moving on to a bigger global role with Naspers' fintech practice, as its Head of financial technology partnerships and investments.

Amrish was one of the founders of CitrusPay, which was acquired by Naspers-backed PayU in 2016.
7. Prabhu launches Swayatt on GeM to promote MSMEs, women and young entrepreneurs
Union Minister of Commerce & Industry and Civil Aviation, Suresh Prabhu launched Swayatt, an initiative to promote MSMEs, women and young entrepreneurs through e-transactions on the Government e-Marketplace (GeM).

The aim is to bring together the key stakeholders within the Indian entrepreneurial ecosystem to GeM, the national procurement portal.

The initiative will also enable MSMEs to conduct market trials with government buyers, seek time-bound feedback, and gain realistic product-price comparisons and market valuation from potential buyers and investors.