CURRENT AFFAIRS FEBRUARY 20, 2019
CURRENT AFFAIRS FEBRUARY 20, 2019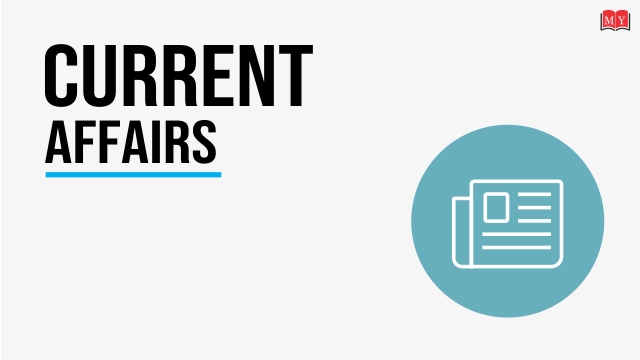 1. Union Home Minister to launch various women safety initiatives
The Union Home Minister Shri Rajnath Singh will launch various initiatives for women safety.

To provide effective deterrence against the offence of rape, the Government has enacted the Criminal Law (Amendment) Act, 2018.

The Criminal Law Amendment in April 2018 prescribes stringent penal provisions including death penalty for rape of a girl below the age of 12 years.
2. Squash Queen Nicol David to Retire at End of Season
Eight-time world champion Nicol David has announced she will retire at the end of the 2018-19 squash season.

The 35-year-old is the most successful woman squash player of all time and spent an unprecedented nine years as world number one between 2006-2015.

David, has also won five British Open titles, two Commonwealth Games gold medals, five Asian Games gold medals and three World Games gold medals in a glittering career spanning two decades.
3. Cabinet approves new company under Department of Space
The Union Cabinet chaired by Prime Minister Narendra Modigave its approval to the setting up of a new company under Department of Space (DoS) to commercially exploit the research and development work carried out by Indian Space Research Organization (ISRO) Centers.

The Cabinet also gave its nod to the Promulgation of Unregulated Deposit Schemes Ordinance, 2019.

The areas and avenues provide opportunities for commercial exploitation of ISRO programmes include, small satellite technology transfer to industry, manufacture of small satellite launch vehicle (SLV) in collaboration with the private sector.
4. Depinder Singh Ahuja is chief of staff of Southern Command
Lieutenant General Depinder Singh Ahuja took charge as chief of staff of headquarters Southern Command.

He is an alumni of the National Defence Academy and was commissioned into the Bengal Sappers in December 1981.

He has held several important regimental, staff and instructional appointments in his 37-year career.Lt Gen S K Saini is the General Officer Commanding-in-Chief (GOC-in-C) of the Army Southern Command in Pune.
5. Astronomical Society of India gets first woman president
Dr G C Anupama, Senior Professor (Dean) from the Indian Institute of Astrophysics (IIA), Bengaluru, became the first woman to be elected president of Astronomical Society of India (ASI), prime association of professional astronomers in the country.

She is the India group head of an international team of scientists that is building a 30-metre telescope at a cost of over $1 billion in Hawai.

She is the recipient of Sir CV Raman Young Scientist Award in 2001 and is a fellow of National Academy of Sciences.
6. Sunil Chhetri receives 'Football Ratna' award
Star Indian striker Sunil Chhetri was awarded the first-ever 'Football Ratna' by Football Delhi, the State Association governing the sport in the national capital.

Delhi Football president of Shaji Prabhakaran presented the honour at a function which was held at the Jawaharlal Nehru Stadium.

Shubham Sarangi, youth player from Delhi who is currently the player of Delhi Dynamos team for Indian Super League (ISL), was also honoured by Football Delhi on this occasion.
7. RBI board announced Rs 28,000 cr as interim dividend to govt
The central board of the Reserve Bank of India (RBI) approved the transfer of Rs 28,000 crore as interim dividend to the government, a much-needed transfer against the backdrop of a tight fiscal situation.

This is the second successive year that the Reserve Bank will be transferring an interim surplus.

The government has budgeted Rs 74,140 crore from dividend/surplus of RBI, nationalized banks and financial institutions for 2018-19 and next year it expects it to go up to Rs 82,912 crore.