CURRENT AFFAIRS FEBRUARY 19, 2019
CURRENT AFFAIRS FEBRUARY 19, 2019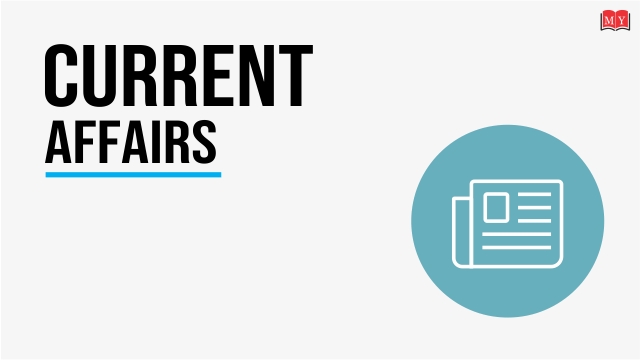 1. Argentina sign the framework agreement of the International Solar Alliance
Argentina became the 72nd country to sign the Framework Agreement of the International Solar Alliance (ISA).

Countries which have signed the agreement until now include India, France, Australia, UAE, UK, Japan amongst others. The agreement was opened for signature during the COP22 at Marrakech on November 15, 2016.

The International Solar Alliance (ISA) is a group of 121 solar resource-rich countries with headquarters in Gurugram, India.

The organisation aims to deploy over 1,000 gigawatt of solar energy and mobilise more than USD 1,000 billion into solar power by 2030, according to the United Nations Framework Convention on Climate Change (UNFCCC).
2. Puma signs India's Mary Kom as women's training ambassador
World amateur boxing champion M.C. Mary Kom has signed a two-year deal with Puma to be their ambassador for women's training in India.

Kom, a bronze medallist at the 2012 Olympics, won her record sixth gold medal at the World Amateur Boxing Championships in November last year.

Puma India's managing director Abhishek Ganguly hoped the partnership would inspire women across India.
3. Chris Gayle to retire from ODIs after ICC World Cup 2019
West Indies batsman Chris Gayle announced that he will retire from ODI format after the 2019 World Cup.

Gayle will continue to play on the T20 franchise circuit and hopes to be picked for The Hundred, England Cricket Board's new competition, when it begins in 2020.

He had the first ever World Cup double century against Zimbabwe 4 years ago. Gayle hit 231 ODI centuries in his career.
4. Iran Launches New 'Fateh' Submarine, Capable Of Firing Cruise Missiles
Iran launched a new locally-made submarine capable of firing cruise missiles, in the country's latest show of military might at a time of heightened tensions with the US.

The launch ceremony, led by President Hassan Rouhani, took place in the southern port city of Bandar Abbas.

The underwater-vessel weighs nearly 600 tonnes and is equipped with torpedoes and naval mines in addition to cruise missiles.
5. India's first fulldome 3D Digital theatre inaugurated by Culture Minister
India's first 'fulldome 3D Digital Theatre' at the Science City was inaugurated by Union Culture Minister Mahesh Sharma.

The 'fulldome 3D Digital Theatre' at the Science city was the first of its kind in India having a 23 metre titled dome to offer a fully immersive experience to the visitors.

The new system is capable of screening high resolution, full dome, and digital 2D/3D content by utilising six, high-end projectors in a 23-meter diameter dome using Ulteria Seam technology.
6. Jharkhand-based NGO Yuwa Wins Laureus Sport for Good Honour
Yuwa, a Jharkhand-based NGO which works for girl empowerment, won the Laureus Sport for Good award, becoming the third Indian entry to bag the honour.

The NGO, founded by Americans Franz Gastler and Rose Thomson Gastler in 2009, runs a football program in rural Jharkhand covering 450 girls.

The girls are amateurs and, those who have been around for long, have become coaches.
7. Vidarbha Clinches Irani Cup title
Ranji champions Vidarbha clinched the Irani cup defeating Rest of India at the Vidarbha Cricket Association Stadium.

Vidarbha had scored 425 in their first innings in reply to rest of India's 330 .
8. NITI Aayog Delegation, Led By Amitabh Kant, Visits Saudi Arabia
Invest India Grid was launched in Saudi Arabia during the visit of a NITI Aayog delegation with 40 opportunities of investment, trade and business also identified during the visit.

The delegation, led by NITI Aayog CEO Amitabh Kant, comprised of leading Indian CEOs who took part in discussions with the Saudi Centre for International Strategic Partnerships.

Invest India Grid was launched in Saudi Arabia during the workshop, which would be setting up a dedicated team for facilitating Saudi investments in India.