CURRENT AFFAIRS FEBRUARY 16, 2019
CURRENT AFFAIRS FEBRUARY 16, 2019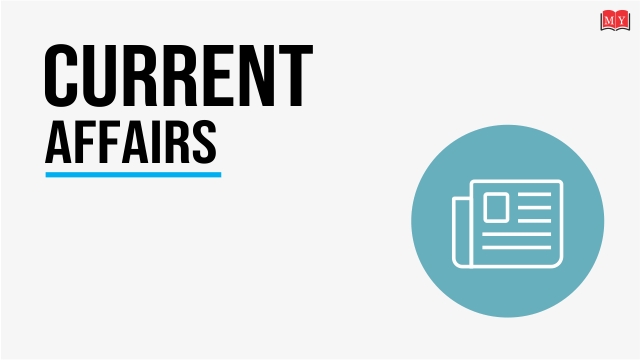 1. National Conference on "Sustainable and Environment-friendly Industrial Production" held in new Delhi
Under Indo-German Development Cooperation, Forest and Climate Change(MoEFCC) organized Second National Conference in New Delhi on Sustainable and Environment-friendly Industrial Production (SEIP).

The project concludes in two weeks and Ministry organized this conference for dissemination of results, successful models and experiences so as to enable replication.

The project worked directly with companies and advised them on environment friendly production and wastewater management in 5 industrial areas in three states (Delhi, Uttarakhand and Gujarat).
2. NASA's Opportunity Rover Mission on Mars Comes to End
One of the most successful and enduring feats of interplanetary exploration, NASA's Opportunity rover mission is at an end after almost 15 years exploring the surface of Mars.

The Opportunity rover stopped communicating with Earth when a severe Mars-wide dust storm blanketed its location in June 2018.

NASA expected 90-day lifetimes for the rovers.Both Opportunity and Spirit far exceeded their expected lifetime.
3. PM Modi Flags Off Vande Bharat Express, India's Fastest Train
Vande Bharat Express, India's first semi-high speed train, was flagged off by Prime Minister Narendra Modifrom the New Delhi railway station amid sombre mood in the backdrop of the terror attack in Pulwama.

Railway Minister Piyush Goyal and members of the Railway Board were also on board the train on its inaugural journey.

Vande Bharat Express will travel from Delhi to Varanasi in 9 hours and 45 minutes.
4. Former Goa deputy chief minister Francis D'Souza passes away
Former Goa deputy chief minister and BJP's Mapusa legislator Francis D'Souza passed away

Elected for five terms from Mapusa constituency, D'Souza was suffering from cancer for the past few months.

D'Souza was dropped from the cabinet while he was in the US and he had reacted bitterly over his ouster.
5. NASA Will Launch a New Space Telescope in 2023 to Investigate the Universe
NASA has selected a new space mission that will help astronomers understand both how our universe evolved and how common are the ingredients for life in our galaxy's planetary systems.

The Spectro-Photometer for the History of the Universe, Epoch of Reionization and Ices Explorer (SPHEREx) mission is a planned two-year mission funded at $242 million and targeted to launch in 2023.

SPHEREx will survey the sky in optical as well as near-infrared light which, though not visible to the human eye, serves as a powerful tool for answering cosmic questions.
6. UAE's Tabreed to build India's first district cooling system in Amaravati
A UAE-based international cooling provider has entered into a 30-year concession with Andhra Pradesh government to build, own, operate and transfer India's first district cooling system in the state's new capital Amaravati.

The agreement between the National Central Cooling Company (Tabreed) and Andhra Pradesh Capital Region Development Authority (APCRDA) is for a contracted cooling capacity of 20,000 refrigeration tonnes.

Tabreed CEO, Jasim Husain Thabet, said the company is pleased that its first project in India has increased its presence to six countries.
7. Arun Jaitley resumes charge as finance minister
Arun Jaitleyresumed charge as the finance minister after a gap of over a month, which was the second break within a year that he had to take to undergo medical treatment.

He had stopped attending office at the beginning of April last year due to his kidney ailment and was back in North Block on August 23, 2018.

He was earlier last month named the publicity head of the BJP for the upcoming general elections.