CURRENT AFFAIRS FEBRUARY 10 AND 11, 2019
CURRENT AFFAIRS FEBRUARY 10 AND 11, 2019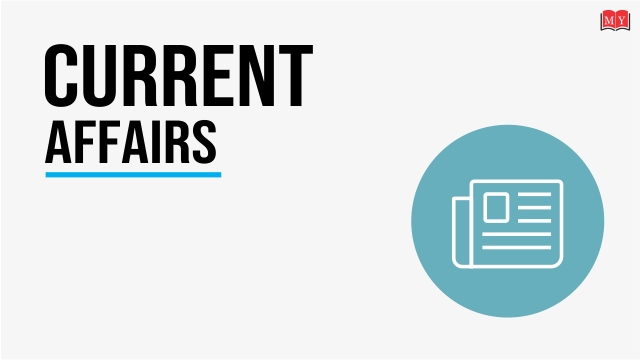 1. Meghalaya govt to rename Dikkibandi stadium after P A Sangma
The Meghalaya Cabinet has decided to rename the Dikkibandi stadium in Tura town after former Lok Sabha Speaker Purno A Sangma.

The state Cabinet has also decided to name a road leading from Mawlai-Mawroh to Madan in honour of Saint Teressa.

The Batti Bazar road at Laban was also renamed as Roland Lyngdoh Road, Sylhetipara Road at Laban as Krepsing Swer Road and Jackson Trace Road at Lower Lumparing as Melington Kharkongor Road.
2. World Pulses Day observed on 10 February
February 10, 2019 was celebrated as the First world Pulses Day .

Pulses are a type of leguminous crope that are harvested solely for the dry seed.

In December 2013, the United Nations (UN) General Assembly voted unanimously to declare 2016 as the International Year of Pulses (IYP), to celebrate, raise awareness and promote the consumption of pulses at events around the globe.
3. Hindi included as third official court language in Abu Dhabi
Abu Dhabi has decided to include Hindi as the third official language used in its courts, alongside Arabic and English, as part of a move designed to improve access to justice.

The move will help the Hindi speakers to learn about litigation procedures, their rights and duties without a language barrier.

Abu Dhabi Judicial Departmenthas extended the adoption of interactive forms of statement of claims filed before courts by including Hindi.
4. Centre allocates Rs 59 cr for Asiatic Lion conservation in Gujarat
With the aim to protect and conserve the worlds last ranging free population of Asiatic Lions, the Ministry of Environmentlaunched a three-year Asiatic Lion Conservation Project in collaboration with the state of Gujarat.

It will focus on the scientific management of the lion habitat with the involvement of communities, disease control and veterinary care for the overall conservation of Asiatic Lions.

The Asiatic Lion in Gir is one of the 21 critically endangered species identified by the Ministry for taking up recovery programmes.
5. Facebook acquires virtual search startup to boost AI capabilities
Facebook has acquired US based virtual search start up, Grok Style, at an undisclosed amount.

GrokStyle also noted on its LinkedIn page that it has been acquired by Facebook.

The basic idea is to allow users to match a piece of furniture or a light fixture in an image to visually find similar ones in stock at stores.
6. Ricky Ponting named Australia's assistant coach for World Cup
Former captain Ricky Ponting has been appointed as an assistant coach of Australia's men's team for the 50-over World Cup in England later this year

The 44-year-old Ponting will work with Australia's batsmen for the May 30-July 14 tournament, with current batting coach Graeme Hick focussing on preparing the side for the Ashes tour in England, starting in August.

Ponting's appointment is the second major shakeup in Australia's backroom staff in as many days, with bowling coach David Saker resigning "effective immediately".
7. Deepa Mehta to receive Lifetime Achievement Award from Canadian Academy
The Academy of Canadian Cinema & Television has announced that it will be honouring filmmaker Deepa Mehta with the Lifetime Achievement Award.

Mehta was born in India but she had moved to Canada in 1973 after her marriage to documentary filmmaker Paul Saltzman.

Her film "Water", the third part of her Elements trilogy, was Canada's official entry at the 79th Academy Awards.
8. RBI doubles 'bulk deposit' criterion for banks to single deposit of Rs 2 crore
The Reserve Bank of India (RBI) decided to raise the criteria for 'bulk deposits' for banks to Rs 2 crore from the current Rs 1 crore, to provide more operational freedom to lenders to raise funds.

Banks have been given discretion to offer differential rate of interest on the bulk deposits as per their requirements and asset-liability management (ALM) projections.

Interest rates on bulk deposits are marginally higher than on smaller-amount fixed deposits for similar maturity period.
9. Helicopter-launched anti-tank missile 'Helina' test-fired
India test-fired its helicopter-launched version of one of the most-advanved anti-tank weapon from the Odisha Coast.

Helina, the helicopter-launched version of the Nag anti-tank guided missile with a hit range of 7-8 km, was launched from an Army chopper.

The weapon system was tested for its full range at 12.55 pm near the Integrated Test Range in Chandipur in Balasore district.
10. INS Trikand participates in multinational training exercise Cutclass Express 2019
INS Trikand, a front-line warship of the Indian Navy, participated in a multinational training exercise 'CUTLASS EXPRESS – 19' held from Jan 27 to Feb 06.

The aim of the exercise was to improve law enforcement capacity, promote regional security and progress inter-operability between the armed forces of the participating nations for the purpose of interdicting illegal maritime activity in the Western Indian Ocean.

The exercise was conducted in two phases. The first, called the Command Post Exercise (CPX) was conducted from Jan 27 to Feb 2. It involved training of personnel on shore for coordination and conduct of VBSS operations.
11. Mukesh Ambani tops Hurun India Philanthropy list
Reliance Industries Ltd (RIL) Chairman Mukesh Ambani topped the Hurun India Philanthropy List 2018, released on Saturday, with the highest contribution of Rs437 crore between October 2017 and September 2018.

Ambani was followed by Piramal Group Chairman Ajay Piramal who made Rs200 crore donations during the period.

The total Indian philanthropy amount in the list stands at Rs1,560 crore. The list included 39 Indians.