CURRENT AFFAIRS FEBRUARY 09, 2019
CURRENT AFFAIRS FEBRUARY 09, 2019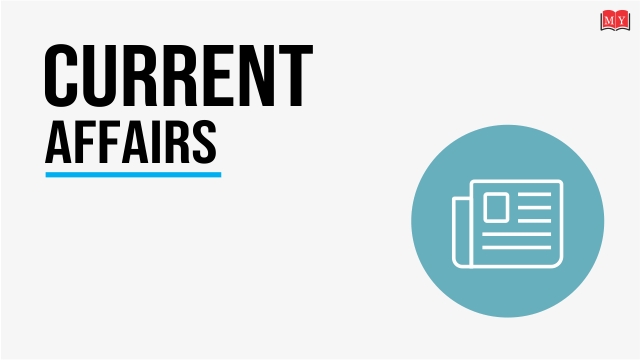 1. India jumps 8 places to 36th on International IP Index
Recognition of international standards of copyright protection and incentives for intellectual property have helped India jump eight places to 36th position on the International Intellectual Property (IP) Index, the highest gain for any country this year.

The index, which analyses the IP climate in 50 global economies, is brought out by the US Chamber of Commerce's Global Innovation Policy Center (GIPC).

India's overall score has also increased substantially from 30.07% (12.03 out of 40) in the previous edition to 36.04% (16.22 out of 45) in the present edition.
2. ICAI signs pact with Invest India to promote foreign investment
The Institute of Chartered Accountants of India (ICAI) said it has signed a pact with Invest India to promote foreign investments in the country and Indian investments abroad.

Invest India is a government agency that promotes and facilitates investment in the country.

The objective of the MoU is to provide necessary guidance and advice to the potential inbound and outbound investors and promote India as an investment-friendly destination.
3. US approves sale of two missile defence systems for Air India One
The US has agreed to sell two state-of-the-art missile defence systems to Air India One for an estimated cost of $190 million, a move that will enhance the security of planes flying the prime minister and the president.

The defence systems, which would bring security of Air India One at par with that of Air Force One, would be installed in two Boeing 777 Head-of- State aircraft.

US approved the purchase of the two systems known as Large Aircraft Infrared Countermeasures (LAIRCAM) and Self-Protection Suites (SPS) at cost of USD 190 million.
4. Taj Mahal and Agra Fort are among the two highest revenue generating monuments for 2015-2018
Taj Mahal, Agra Fort, Qutub Minar, Red Fort, and Humayun's Tomb were the highest revenue generating monuments during 2015-2018. The monuments are protected by Archaeological Survey of India (ASI).

The other monuments that made it to the list of top 10 monuments with the highest revenue for 2015-2018 are Sun Temple in Konark, Ellora Caves, Mamallapuram, Khajuraho group of monuments, and Ajanta caves.

Taj Mahal is the most prominent monument of India that was built by Mughal ruler Shah Jahan in the honour of his wife Mumtaz. It is globally known as the symbol of love, and attracts a huge number of tourists every year.
5. Government to Set up Unified Authority for Regulating Financial Services in IFSCs
The Union Cabinet approved a Bill to set up a unified authority for regulating all financial services in international financial services centres (IFSCs) in the country.

The first IFSC in India was set up at GIFT City in Gandhinagar, Gujarat.

The establishment of a unified financial regulator for IFSCs will result in providing a world-class regulatory environment to market participants from the ease of Doing business Perspective.
6. Longest-serving US congressman John Dingell dies aged 92
John Dingell, the longest serving congressman in US history, has died aged 92.

The Michigan Democrat was a driving force behind many key liberal laws, notably health programmers.

He was first elected in 1955, serving in the House of Representatives for the next 59 years. He retired in 2015
7. GeM and CCI join hands for fair environment in e-marketplace
To enable a fair and competitive environment in e-marketplace, the Government e-Marketplace (GeM) and the Competition Commission of India (CCI) has entered into a memorandum of understanding (MoU).

Competition Commission of India (CCI) is a statutory body of the Government of India, responsible for enforcing the Competition Act, 2002 throughout India and to prevent activities that have an adverse effect on competition.

Both CCI and GeM appreciate the importance of advanced analytical tools and processes for identification of malpractices like cartelization.