CURRENT AFFAIRS FEBRUARY 06, 2019
CURRENT AFFAIRS FEBRUARY 06, 2019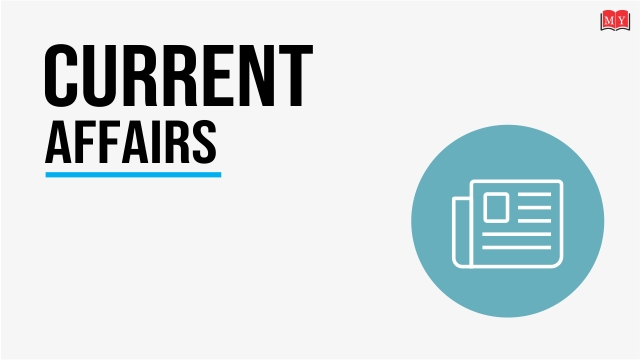 1. Government approves Schemes of National Minorities Development and Finance Corporation
The schemes of National Minority Development Finance Corporation (NMDFC) are being implemented for the socio-economic development of the 'backward sections' amongst the notified minorities by the respective State Governments/UT Administration.

For availing assistance under NMDFC schemes, the annual family income eligibility criterion under Credit Line-1 is Rs.98,000 for rural areas & Rs.1.20 lacs for urban areas.

Higher annual family income eligibility criterion of upto Rs.6.00 lacs has also been introduced as Credit Line-2, for increasing coverage of beneficiaries under NMDFC schemes.
2. Former Law Minister of Nepal Nilambar Acharya appointed as country's ambassador to India
Former Law Minister of Nepal Nilambar Acharya has been appointed as country's ambassador to India.

He has been appointed on the recommendation of cabinet. Mr. Acharya served as a member of Eminent Persons Group formed by India and Nepal on bilateral relations. He was Law Minister in the interim government of 1990.

Mr. Acharya had also served as Nepal's envoy to Sri Lanka. The position of Nepalese ambassador to India was lying vacant after Deep Kumar Upadhyay resigned in October 2017 to join politics.
3. Sushma Swaraj and Nitin Gadkari flag off Suraksha Yatra
External Affairs Minister Sushma Swaraj andShri Nitin Gadkari flagged off Suraksha Yatra - a motor car rally from Rajghat in New Delhi to commemorate the 150th Birth Anniversary of Mahatma Gandhi.

The flag off was also part of an event to launch the 30th National Road Safety Week.

To underline its commitment and support for promoting safety on Indian roads, the Society of Indian Automobile Manufacturers (SIAM) has declared 2019 as the Year of Road Safety.
4. Government expects 7.5% GDP growth in FY20
The finance ministry expects economic growth to accelerate to 7.5 per cent in 2019-20 from 7.2 per cent projected for the current fiscal.

The growth was 8.2 per cent in 2016-17, the year in which the government demonetized high-denomination currency notes of Rs 500 and Rs 1,000.

Finance Minister Piyush Goyal in the Budget Speech said that India is solidly back on track and marching towards growth and prosperity.
5. Assam tops in budgetary practices followed by states: Transparency International
Assam occupied the top slot in the ranking of best practices followed by states in Budget formulation, followed by Andhra Pradesh and Odisha, says a survey by Transparency International.

The survey is based on 4 parameters which include public disclosure, budgetary process, post budget fiscal management and efforts to make budget more transparent and citizen friendly.

The states which figured lower in the ranking were Meghalaya, Manipur and Punjab.
6. Government launches Shehri Samridhi Utsav to extend outreach of DAY-NULM
The Union Ministry of Housing & Urban Affairsin February 2019 launched the Shehri Samridhi Utsav, an initiative that aims to extend the outreach of Deendayal Antyodaya Mission – National Urban Livelihoods Mission (DAY-NULM) to the most vulnerable.

The event will facilitate access of Self-Help Group (SHG) members to the other government schemes.

The Day one of Shehri Samriddhi Utsav began with a series of rallies led by women's' SHGs across the country. These rallies spread awareness about DAY-NULM in urban poor communities.
7. Government notifies Rules to allow women to work in mines
The government allowed women to work in underground mines and eased restrictions that prohibited them from working night shifts in surface mines, striking down a six-decade-old rule that disadvantaged female employees in a sector considered hazardous.

Mines Act, 1952, had been amended ,An employer will need to obtain written consent from the female staffer and the underground deployment will be limited to roles that are "technical, supervisory and managerial"

According to the new rules, in addition to requiring written consent, employers must provide the workers with adequate facilities and safeguards regarding occupational safety, security and health.
8. Visually impaired, blind voters to get braille voter slips in Lok Sabha polls
Visually impaired and blind voters will be provided with braille voter slips in the Lok Sabha elections due this summer.

Braille is a script with raised dots that can be read with the fingers by people who are blind or who have low vision.

It is a tactile reading and writing system used by blind and visually impaired people who cannot access print material.