CURRENT AFFAIRS FEBRUARY 05, 2019
CURRENT AFFAIRS FEBRUARY 05, 2019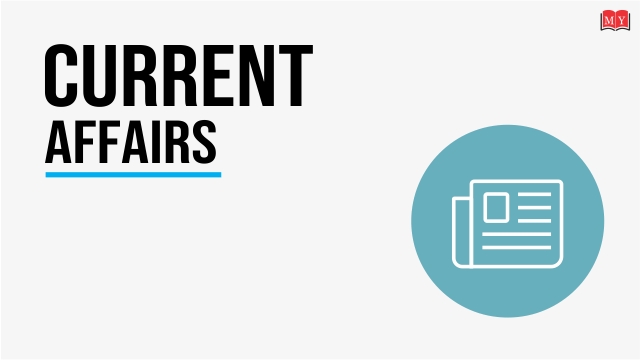 1. Mithali Raj becomes first woman to play 200 ODIs
India captain Mithali Raj became the first woman cricketer to play 200 ODIs, adding another achievement to her illustrious career.

Mithali made her ODI debut way back in 1999 and has featured in 200 games out of the 263 ODIs India have played.

The 36-year-old is also the highest run-getter in ODIs with 6622 runs at an average of 51.33, including seven hundreds.
2. Odisha's Kalia scholarship scheme for farmers' to boost higher education
Odisha Chief Minister Naveen Patnaik announced the new 'KALIA Chhatravritti Yojana', which is a scholarship for the children of farmers who are the beneficiaries of Krushak Assistance for Livelihood and Income Augmentation (KALIA) scheme.

Under this scheme, the children of farmers, who are the beneficiaries of the KALIA scheme will be provided scholarships for pursuing higher education in professional courses free of cost.

Children of farmers who have taken admission at Government Professional colleges on merit basis will be eligible for the scholarship scheme.
3. RRBs of Indian Bank and IOB merge to form Tamil Nadu Grama Bank
The Ministry of Finance has announced the amalgamation of two regional rural banks in Tamilnadu- Pallavan Grama Bank, sponsored by Indian Bank and Pandyan Grama Bank, sponsored by Indian Overseas Bank (IOB) into a single regional rural bank in the state and name the new entity as Tamil Nadu Grama Bank.

The amalgamated regional rural bank – Tamil Nadu Grama Bank will be under the sponsorship of Indian Bank, with its head office at Salem. The amalgamation would be effective from 1 April, said Indian Bank in a statement.

This amalgamation has been conferred by Ministry of Finance under Regional Rural Banks Act 1976.
4. P V Bharathi assumes charge as CEO of Corporation Bank
P V Bharathi, executive director of Canara Bank has assumed charge as managing director and Chief Executive Officer (CEO) of the city-based Corporation Bank.

She is the first woman to serve the bank in this capacity,

She has served in different branches in the national capital region (NCR) and also in Tamil Nadu. She has experience in rural, semi-urban, urban and metro branches of the bank as also in administrative offices of the bank.
5. Iran announces successful test of long-range cruise missile
Iran announced the "successful test" of a new cruise missile with a range of over 1,350 kilometres.

The test of the Hoveizeh cruise missile was carried out successfully at a range of 1,200 kilometres (840 miles) and accurately hit the set target.

Iran has voluntarily limited the range of its missiles to 2,000 kilometres (1,250 miles), sufficient to reach Israel and Western bases in the Middle East.
6. 325 child labourers rescued under 'Operation Smile'
Operation Smile was launched on January 1 this year to trace missing children. The month-long programme aims to rescue child labourers, children engaged in begging for alms and so on.

325 child labourers have been rescued as part of 'Operation Smile' in Hyderabad.

Besides rescuing children belonging to Hyderabad and other parts of Telangana, 100 children belonging to states like Andhra Pradesh, Bihar, Jharkhand, Uttar Pradesh, and even Nepal were rescued during this operation.
7. Uniphore Software Systems Secures Prestigious Aegis Graham Bell Award 2019
Aegis Graham Bell Award 2019 announced Uniphore as winner in "Innovation in Data Science" category for their innovation "auMina".

Uniphore has been lauded as the winner at the 9th edition of Aegis Graham Bell Award 2019 hosted by Government of Goa at Entertainment Society of Goa, Panaji.

Aegis Graham Bell Awards (AGBA) has been promoting innovations and entrepreneurship in Information and Communication Technology (ICT) domain.