CURRENT AFFAIRS FEBRUARY 03 AND 04, 2019
CURRENT AFFAIRS FEBRUARY 03 AND 04, 2019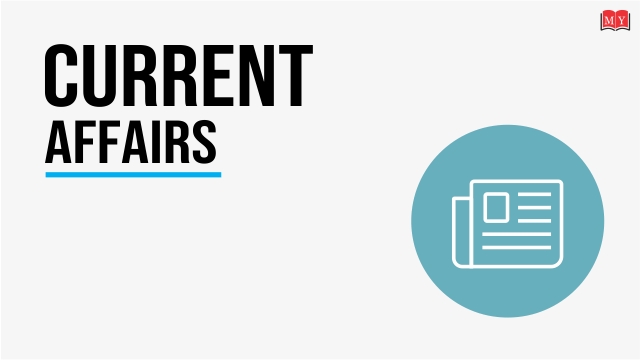 1. Qatar defeat Japan to secure first-ever Asian Cup crown
Almoez Ali scored with a spectacular overhead kick for a record ninth goal of the Asian Cup to set Qatar on their way to a first continental title with a stunning 3-1 win over four-times champions Japan.

Sudan born Almoez Ali,became the first player to score nine goals at a single Asian Cup.He break the record of Iranian Ali Daei,who scored eight goals in1996.

The victory was celebrated wildly by thousands of Omanis who had turned out to support Qatar in the absence of their own fans, who were unable to travel because of a deep political rift with the UAE.
2. Dinesh Bhatia appointed as the Ambassador of India to the Republic of Argentina
Dinesh Bhatia appointed as the next Ambassador of India to republic of Argentina

He is presently Consul General, Consulate General of India at Toronto .He is Indian Foreign Service Officer of 1992 batch.

Capital ofArgentina-Buenos Aires
3. Rishi Kumar Shukla, MP cadre IPS, appointed as new CBI chief
Rishi Kumar Shukla, 1983 batch IPS officer of Madhya Pradesh cadre, appointed as the new chief of the Central Bureau of Investigation (CBI).

The appointment came almost a day after his name was short-listed during the second meeting of the PM Narendra Modi-led selection committee.

Shukla is at present chairman of Madhya Pradesh Police Housing Corporation in Bhopal. He was recently transferred from the post of Director General of Madhya Pradesh Police to the police housing corporation.
4. World Cancer Day Observed on 4 February
World Cancer Day is a campaign built to resonate, inspire change and mobilise action long after the day has passed.

A multi-year campaign offers a chance to create long-lasting impact by increasing public-facing exposure and engagement, more opportunities to build global awareness and impact-driven action.

Theme 2019 marks the launch of the 3-year 'I Am and I Will' campaign. 'I Am and I Will' is an empowering call-to-action urging for personal commitment and represents the power of individual action taken now to impact the future.
5. Sikkim signs MoU with Microsoft for digital learning
To improve the education system in the state of Sikkim, Microsoft has signed a Memorandum of Understanding (MoU) with the Sikkim government.

The MoU signed between the state Human Resource Department and the software giant's subsidiary in India aims to boost digital literacy and new age technology knowledge in students and teachers of government schools.

Microsoft has also been working with several Indian state governments' to support their digital infrastructure, enhance their citizen services and make their administrative and governance operations much more efficient.
6. Indus River Dolphin declared Punjab's State aquatic animal
One of the world's rarest mammals, Found only in India and Pakistan in the Beas river, the generally playful Indus Dolphins have been declared Punjab's State aquatic animal.

The decision was taken in the Punjab State Wildlife Board presided over by the Chief Minister Capt Amarinder Singh, who shared the information on his official Twitter handle.

As per the WWF figures, the number of dolphins presently is 1816, mostly found in the lower parts of the Indus River in Pakistan between Chashma and Kotri barrages in the Indus River.
7. Haryana Beat Defending Champions Punjab Royals to Lift PWL 4 Title
Haryana Hammers won the fourth edition of the Pro Wrestling League (PWL) as they outclassed Punjab Royals 6-3 in the summit clash at the Gautam Buddha University indoor stadium.

It was Aleksander Khotsianivski of Ukraine, who put Haryana on the road to victory winning the 125 kg super heavyweight bout against Canadian Korey Jarvis 3-0.

The brilliant performances of Ali Shabanov, Kiran, Ravi Kumar and Anastasia Nichita put the Haryana Hammers on the road to victory.
8. ISRO opens doors to India's first human spaceflight centre in Bangalore
Gearing up for its maiden manned space mission 'Gaganyaan', ISRO unveiled its Human Space Flight Centre.

The space agency is gearing up for the human spaceflight programme by 2021-end that is likely to include a woman astronaut.

Gaganyaan is the "highest priority" for ISRO in 2019, according to the space agency, and the plan is to have the first unmanned mission in December 2020 and second for July 2021.
9. World Wetlands Day Observed on 2 February
This year's World Wetlands Day under the theme of "Wetlands and Climate Change" highlights the importance of healthy and intact wetlands to one of the most pressing challenges of our times: climate change.

Celebrated annually on 2 February, the day the Ramsar Convention on Wetlands was adopted in 1971, World Wetlands Day is a success story of the international community ensuring efficient conservation and legal protection of wetlands worldwide.

Almost 90% of disasters are water-related and affects 60% of humanity that lives along coastlines by flooding and tsunamis. Wetlands are key to climate.
10. Observer Research Foundation named 'highest ranked' Indian think tank
Observer Research Foundation (ORF) has been named the "highest ranked" Indian think tank in the "2018 Global Go To Think Tank Index Report

Globally, ORF has been ranked as the top think tank in the "Best New Idea or Paradigm Developed by a Think Tank" category.

ORF is ranked 118th in the "Top Think Tanks Worldwide" (US and non-US) category.In the top think tanks in China, India, Japan and South Korea category, ORF climbed one spot from 2017 to finish fourth last year.