CURRENT AFFAIRS FEBRUARY 02, 2019
CURRENT AFFAIRS FEBRUARY 02, 2019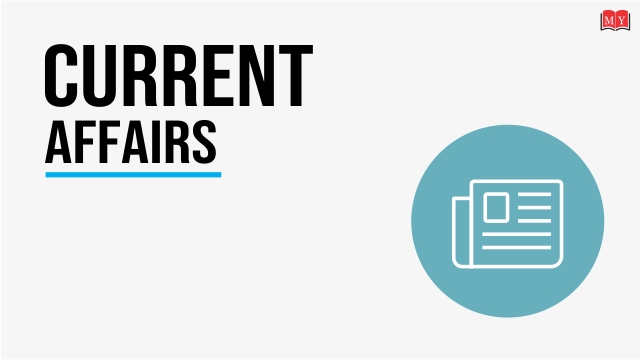 1. Vani 1st Indian to grab Australian LPGA card
Vani Kapoor became the first Indian to earn a card for the Australian Ladies PGA Tour (LPGA) after coming through its first-ever Qualifying Tournament at the Ballarat Golf Club.

Vani shot rounds of 71, 78 and 69 to finish at a 2-over 218 and was tied-12th with three others. The top-20 from a field of 81 earned the playing rights on the Australian LPGA.

Diksha Dagar, Astha Madan and Ridhima Dilawari also participated in the qualifying tournament but they could not grab the Card of LPGA.
2. RBI takes three banks out of the PCA framework
The Reserve Bank of India has taken three public sector banks — Bank of India, Bank of Maharashtra and Oriental Bank of Commerce — out of the Prompt Corrective Action (PCA) framework and lifted various restrictions on lending and expansion of businesses.

The RBI will continuously monitor the performance of these banks under various parameters.

The Centre has also assured that the capital requirements of these banks will be duly factored in while making allocations during the current financial year.
3. Defence Ministry Acquire 5,000 Milan 2T Anti-tank Guided Missiles
In a major decision, the Defence Acquisition Council (DAC)approved indigenous construction of six submarines for the Indian Navy. The total worth of these has been estimated at Rs 40,000 crore.

The project comes under Defence Ministry's "strategic partnership" (SP) model that aims at providing significant fillip to the government's Make in India program. This is the second such project under the SP model.

The first project under SP model was indigenous production of 111 naval utility helicopters in August 2018.
4. International conference on 8th century sage held to mark 50 years of India-Bhutan ties
Celebrating 50-years of formalization of diplomatic ties between India and Bhutan, a two-day international conference on 8th century Himalayan sage Guru Padmasambhava was held in New Delhi.

The conference, organised by the Centre for Escalation of Peace (CEP) and titled 'Life and Legacy of Guru Padmasambhava.

The two countries share formal diplomatic ties for half a century now but the relations between India and Bhutan date back to centuries and has only grown stronger with time.
5. Government sets up committee to explore prepaid payments by discoms to generator companies
The government has constituted a committee under the Central Electricity Authority (CEA) to explore prepaid payments by state electricity distribution companies to power plants

The formed committee, consist of The chairman of distribution companies of Tamil Nadu and Maharashtra, and representatives from Union power ministry and power associations to look into problems of delayed payments from distribution companies to power generators .

The committee will study working capital cycles of power distribution companies and generation companies and identify gaps contributing to stress in the sector.
6. Govt Reduces Import Duties On Electric Vehicle Parts
The customs duty on electric vehicle components which are imported in a knocked-down or semi knocked down state, have been reduced to 10%-15%

This reduction of the taxes is aimed at encouraging global automobile companies to assemble electric vehicles in India.

The Custom duty on battery packs for mobile phones has been doubled by CBIC and hence they will attract a tax of 20% on import.
7. Mizoram govt bans import of pigs and piglets
Deputy Commissioners of all the eight districts in Mizoram have issued orders banning import of pigs and piglets from other countries in view of possible outbreak of the Porcine Reproductive and Respiratory Syndrome

The orders were issued as the dreaded PRRS outbreak always occurred from March to July, during a dry spell after pre-monsoon downpours.

It was suspected that the PRRS outbreak was due to illegal and even legal import of pigs and piglets from Myanmar where there was reported prevalence of the porcine disease.