CURRENT AFFAIRS APRIL 30, 2019
CURRENT AFFAIRS APRIL 30, 2019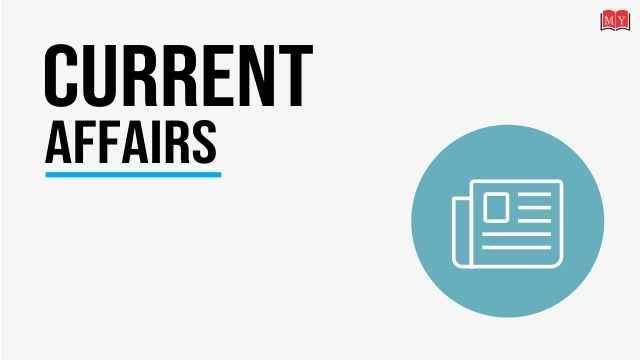 1. TIME's 100 Most Influential People list released
The TIME's 100 Most Influential People-2019 list was released on April 17, 2019 naming the world's most influential pioneers, artists, leaders, titans and icons of the year.

Reliance Industries Chairman Mukesh Ambani, public-interest litigators Arundhati Katju and Menaka Guruswamy, who spearheaded a historic legal battle for LGBTQ rights in India, are among the Indians who have been included by TIME in its 100 most influential people in the world list.

The list includes Indian-American comedian and TV host Hasan Minhaj, US President Donald Trump, Pope Francis, Chinese President Xi Jinping, Pakistan Prime Minister Imran Khan, iconic golfer Tiger Woods and Facebook founder Mark Zuckerberg.
2. Bajrang Punia To Become First Indian Wrestler To Fight At New York's Iconic Madison Square Garden
Bajrang Punia is set to become the first wrestler from India to fight at the iconic Madison Square Garden in New York.

The 25-year-old, who won the gold medal in the 65-kg category at the ongoing Asian Wrestling Championships earlier this week, is the first Indian wrestler to be invited by the American governing body.

Bajrang Punia has eight gold medals from his previous nine international tournaments including last year's Commonwealth and Asian Games.
3. Former Indian footballer Pungam Kannan dies of prolonged illness
Former India footballer Pungam Kannan, who was facing acute financial crisis, died at a city hospital Sunday evening following prolonged illness.

A forward, Kannan played 14 matches for India and suffered a cardiac arrest earlier this month.

Kannan lived with his two daughters and wife in a one-bedroom apartment in a narrow bylane of Jawpur road in Dumdum.
4. IIT Madras team develops easy OCR system for nine Indian languages
IIT Madras has, over the last decade, developed a unified script for nine Indian languages, named the Bharati script.

The team has now gone a step further since developing the script: it has developed a method for reading documents in Bharati script using a multi-lingual optical character recognition (OCR) scheme.

The team has also created a finger-spelling method that can be used to generate a sign language for hearing-impaired persons.
5. International Dance Day observed on 29th April
International Dance Day, also called Dance day was observed on 29th April 2019 entire the world to attract the attention of the wider public to the art of dance. The theme for this year is "Dance and Spirituality".

Jean Georges Noverre's birthday was chosen as the date of World dance day. He is a French dancer and ballet master and a great reformer of dance who born in 1727.
6. 'Politics of Jugaad: The Coalition Handbook', released
The "Politics of Jugaad: The Coalition Handbook" new book authored by journalist Saba Naqvi examines possibility of coalition government after 2019 Lok Sabha polls.

It strikes perfect balance between argument and prose, and discusses possible direction in politics and policy of India's next coalition government.
7. Air Marshal RKS Bhadauria to take over as IAF Vice Chief
Air Marshal Rakesh Kumar Singh Bhadauria will take over as the Vice Chief of Indian Air Force on May 1 succeeding Air Marshal Anil Khosla.

Bhadauria is at present heading IAF's Bengaluru-based Training Command and in his earlier avatar as the Deputy Chief, he was the chairman of the Indian negotiating team for the 36 Rafale combat aircraft deal with France.

Air Marshal Bhadauria will take over as the Vice Chief on May 1 and would be looking after all the air operations being carried out by the force.