CURRENT AFFAIRS APRIL 28 AND 29, 2019
CURRENT AFFAIRS APRIL 28 AND 29, 2019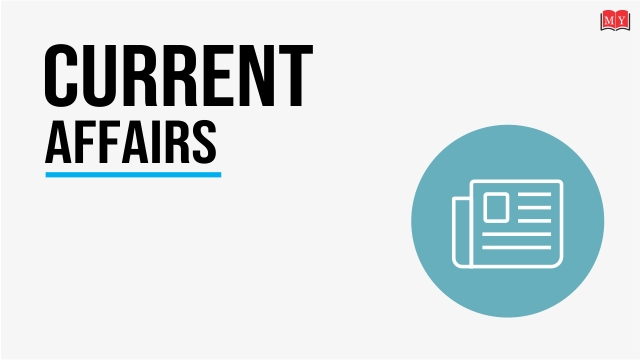 1. Canara Bank's Life Insurance Branch Launches Webassurance
Public sector lender Canara Bank and its life insurance partner Canara HSBC Oriental Bank of Commerce Life Insurance announced the launch of 'Webassurance'.

Four life insurance products of Canara HSBC OBC Life would be made available to customers of Canara Bank, covering the key needs of child future, savings and investments, retirement planning and protection.

It aims at empowering customers to address their financial needs in a completely paperless manner.
2. Pankaj Advani wins inaugural Asian Snooker Tour title
India's ace cueist Pankaj Advani defeated Ehsan Heydari Nezhad of Iran 6-4 to claim the inaugural Asian Snooker Tour title.

Advani, a 21-time world snooker and billiards champion, beat Nezhad in the final.

Advani was leading the ranking before the final leg of the Tour in Bengaluru.
3. AIFF recommends Gurpreet Sandhu and Jeje for Arjuna Award
All India Football Federation (AIFF) has recommended the names of Gurpreet Singh Sandhu and Jeje Lalpekhlua for the prestigious Arjuna Award this year.

Both Sandhu and Jeje are the national team's longest serving footballers after Sunil Chhetri, who has received both the Arjuna and Padma Shri.

Sandhu is the only second footballer (the other being Sunil Chhetri) in India to play the Asian Cup final rounds twice in 2011 and 2019.
4. Former Ethiopian president Negasso Gidada dies aged 75
Germany - Former Ethiopian president Negasso Gidada has died in Germany.

Negasso, who was 75, was president between 1995 and 2001 and was the first head of state after Ethiopia adopted a new constitution transforming the country into a federal state.

In 2015, Negasso was elected to parliament as an independent, but then joined the opposition three years later.
5. Unicef, Niti Aayog tie up for children empowerment
Niti Aayogs Atal Innovation Mission (AIM) and Unicef Indiasigned a Letter of Intent (LoI) to provide an open platform to promote participation, skilling and empowerment among young children across different communities.

The LoI was signed by Yasmin Ali Haque, Unicef representative in India, and Ramanathan Ramanan, Mission Director, Atal Innovation Mission.

This strategic partnership will also help effectively build capacities of adolescents, young entrepreneurs, mentors and teachers.
6. RBI to issue new Rs 20 denomination banknote with greenish-yellow color
The Reserve Bank of India (RBI) has announced that it will issue new Rs 20 denomination banknotes soon.

The new banknote will have a base colour of greenish -yellow and will be 63 X 129 mm in size. The apex bank had first introduced the Rs 20 note in the Mahatma Gandhi Series in August 2001.

The new note will have a motif of Ellora caves on the back side, depicting India's cultural heritage.
7. Australia's Claire Polosak became first female umpire to stand in men's ODI
Australia's Claire Polosak will create history as the first woman umpire ever to stand in a men's One-Day International when she takes the field in the final of the ICC World Cricket League Division 2.

The 31-year-old, who is breaking new ground for women cricket officials has previously stood in 15 women's ODIs, the first one in November 2016 between Australia and South Africa.

She was the first woman to stand in a men's domestic fixture in Australia in her first List A match in Australia in 2017.
8. Arunachalam Muruganantham, Creator of Low-cost Sanitary Napkins, Named in Fortune's World Leaders List
Coimbatore based Arunachalam Muruganantham, inventor of a low-cost sanitary napkins, has been featured on Fortune magazine's list of world's 50 greatest leaders.He was also awarded a Padma Shri in 2016 for his initiative.

Bill and Melinda Gates top the list for the work of their charitable organisation Bill & Melinda Gates Foundation.

To bridge the gap, social entrepreneur Muruganantham invented a machine in 2004 that turns cellulose into low-cost sanitary napkins­a huge boon for the India women.
9. Finance Ministry approves 8.65% interest on EPF for 2018-19
The Finance Ministry has approved 8.65 per cent rate of interest on Employees' Provident Fund (EPF) for 2018-19 as decided by retirement fund body EPFO.
The interest rate on EPF was hiked to 8.65 per cent for the last fiscal from 8.55 per cent provided in 2017-18.
This move will benefit more than 6 crores formal sector workers.