CURRENT AFFAIRS APRIL 27, 2019
CURRENT AFFAIRS APRIL 27, 2019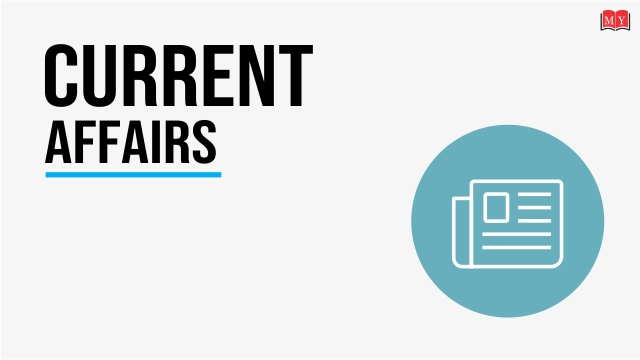 1. Microsoft becomes world's third company to be worth $1 trillion
Microsoft has reached a valuation of one trillion dollars for the first time after posting a 19pc increase in profits.

It makes the software giant only the third publicly-traded company in history to reach the threshold, after Apple and Amazon passed it last year.

Apple and Amazon are the only companies to have previously cracked the trillion-dollar milestone, before their shares plummeted, along with global markets in late-2018.
2. World Immunization Week 2019 observed in April
World Immunization week 2019 observed from 24-30 April. The theme of this year's campaign is Protected Together: Vaccines Work!

World Immunization Week aims to promote the use of vaccines to protect people of all ages against disease.

Immunization saves millions of lives every year and is widely recognized as one of the world's most successful and cost-effective health interventions.
3. Vladimir Putin, Kim Jong Un hold first-ever talks
Russian President Vladimir Putin and North Korean leader Kim Jong Un holds first-ever talks at the Far Eastern Federal University Campus.

The talks involve China, Japan, Russia, the US along with North Korea and South Korea.

The aim of this meeting is to break the deadlock over North Korea's nuclear weapons programme.
4. World Intellectual Property Day 2019 observed on 26 April
The World Intellectual Property Day was observed across the world on April 26, 2019 to spread awareness about the role that intellectual property rights like patents, trademarks, industrial designs and copyright play in encouraging innovation and creativity.

The theme of World Intellectual Property Day 2019 was "Reach for Gold: IP and Sports".

This year's theme dives into the world of sports. It explores how innovation, creativity and the IP rights support the development of sport and its enjoyment around the world.
5. India Wins Two Gold At International Shooting Sport Federation ISSF World Cup
Young Indian shooters Manu Bhaker and Saurabh Chaudhary shot gold in the 10m Air Pistol Mixed Team event at the ISSF World Cup in Beijing.

Bhaker and Chaudhary outclassed Jiang Ranxin and Pang Wei of China 16-6 in the final, which was held in the new format wherein top two teams battled for the gold medal.
6. Etihad becomes first airline in the Gulf to operate plastic-free flight
The UAE's flag carrier Etihad Airways has become the first airline in the Gulf region to operate a flight without any single-use plastics on board, in a bid to raise awareness about pollution on Earth Day.

The milestone flight is part of Etihad's pledge to reduce single-use plastic usage by 80 per cent not just in-flight, but across the entire organisation by the end of 2022.

According to the Abu Dhabi-based national airline of the UAE, the flight EY484 landed in Brisbane on April 22, Earth Day.
7. Siddhartha Mohanty appointed as COO of LIC Housing Finance
Siddhartha Mohanty has been appointed as its chief operating officer by LIC Housing Finance.

Mohanty started his career as a direct recruit officer with LIC of India in 1985 and has risen through the ranks to this senior position.

Prior to taking over as the position, he was executive director with LIC of India.