CURRENT AFFAIRS APRIL 26, 2019
CURRENT AFFAIRS APRIL 26, 2019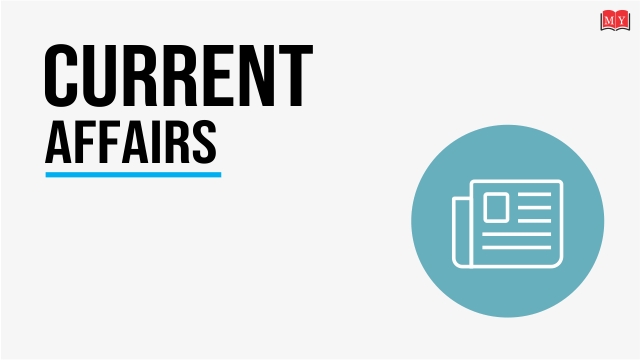 1. WHO issues first-ever screen time guidelines for children under 5
The World Health Organisation (WHO) has released new guidelines on physical activity, sedentary and sleep for children under 5 years of age.

The UN health agency also issued its first-ever guidance for how much screen time children should be allowed - limited and none at all for one-year-olds.

The guidelines are designed to reduce inactive behaviour and thereby overcome obesity, overweight, diabetes, hypertension and some forms of cancer.
2. Ex-Army Chief Dalbir Singh Suhag named Indian High Commissioner to Seychelles
Former Indian Army Chief General Dalbir Singh Suhag has been appointed as the next High Commissioner of India to the Republic of Seychelles.

Dalbir Singh Suhag was the Army Chief when the Special Forces commandoes of the Indian Army conducted surgical strikes at terrorist launch pads inside Pakistan Occupied Jammu and Kashmir.

The strikes took place in the aftermath of the terrorist attack at an Army Camp in Uri, in which at least 20 soldiers of the Indian Army lost their lives.
3. Army starts process to induct women as jawans in military police
Opening up a new avenue for females, the Indian Army kicked off the process of inducting women as jawans by starting their online registration for recruitment in the corps of military police.

Women will be inducted in a graded manner to eventually comprise 20 per cent of total Corps of Military Police and their role would range from probing crime cases to assisting the Army in field operations.

Currently, women are allowed in select areas such as medical, legal, educational, signals and engineering wings of the Army.
4. SEBI reduces minimum subscription requirement for InvITs, REITs
Markets regulator Sebi has reduced the minimum subscription requirement as well as defined trading lots for Real Estate Investment Trusts (REITs) and Infrastructure Investment Trusts (InvITs).

The minimum value of a single lot should be Rs 1 lakh in the case of InvITs.

The amendments are aimed at providing flexibility to the issuers in terms of fundraising and increasing the access of these investment vehicles to investors.
5. Japan succeeds in creating world's 1st man-made crater on asteroid
Japan's Hayabusa2 space probe has successfully created a man-made crater on an asteroid that altered the body's terrain in a historical first.

Hayabusa2 had shot a projectile at the Ryugu asteroid around 340 million kilometers from Earth as part of the probe's mission to explore the origin of life and the evolution of the solar system.

The mission was launched in December 2014 and is scheduled to return to Earth with its samples in 2020 with a total cost of around 30 billion yen.
6. IndusInd Bank receives NCLT approval for merger with Bharat Financial Inclusion
National Company Law Tribunal (NCLT) approved merger of private sector lender IndusInd Bank with Bharat Financial Inclusion (BFIL), a microfinance company.

IndusInd Bank Ltd's share price is currently at Rs1,686.85, up by Rs32.25 or 1.95%, from its previous close of Rs1,654.60 on the BSE.
7. Rana Dasgupta bags 2019 Tagore Literary Prize
The second edition of Rabindranath Tagore Literary Prize was awarded to author Rana Dasgupta for his 2010 novel "Solo", a tale of estrangement and the ultimate failure of material existence.

An amount of $10,000, a Tagore statue and a certificate for contribution to literature was given to Dasgupta.

TagorePrize is founded and launched with a strong vision to be a platform and a vehicle for improving and inspiring World Peace, Literature, Art and Education.
8. SBI Launches Green Car Loan on The Occasion of World Earth Day
In an effort to encourage customers to buy electric vehicle, the country's largest lender, State Bank of India (SBI) launched India's first 'Green Car Loan' (Electric Vehicle).

The scheme comes with the longest repayment period of up to eight years is a strategic inclusion to the bank's auto loan segment would be offered with zero processing fee for the first six months of the launch.

Bankwill offer loan at 20 bps lesser than the interest rate on the existing car loan schemes.