CURRENT AFFAIRS APRIL 25, 2019
CURRENT AFFAIRS APRIL 25, 2019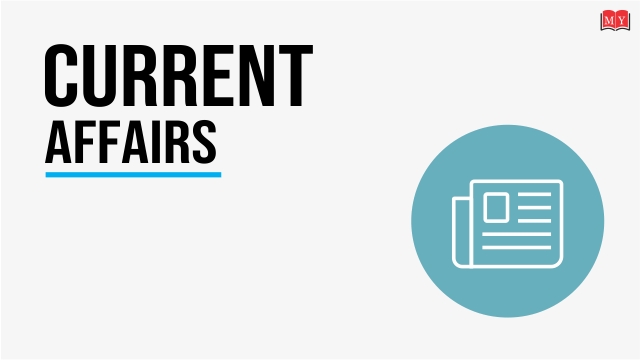 1. India to be guest country at Abu Dhabi book fair
29th edition of the Abu Dhabi International Book Fair (ADIBF) started and will conclude on 30th April at the Abu Dhabi National Exhibition Centre.

The fair aims to highlight the UAE's rich heritage, showcase its authenticity, and cultural.The fair will involve over 1000 participants from more than 50 countries and 30 publishing houses from India are taking part in the fair.

India has been selected as the official guest of honour for this year's book fair, with at least 40 Indian publishing companies set to take part.
2. World Malaria Day 2019 observed on 25 April
World Malaria Day is observed each year on 25th April to recognise the global efforts made to control the vector-borne disease.

World Malaria Day 2019 theme is 'Zero malaria'

According to the WHO's latest World Malaria Report, no significant gains were made in reducing malaria cases between 2015 and 2017.
3. World's first malaria vaccine launched in Africa
The world's first malaria vaccine has been rolled out in Malawi to protect 360,000 children under two in Malawi, Kenya and Ghana in Sub-Saharan Africa.

This vaccine — called RTS,S — is one of the few immunizations designed and launched specifically to help young children in Africa.

The vaccine took more than 30 years — and more than $500 million — to develop. It was an international collaboration among WHO, PATH, the pharmaceutical company GlaxoSmithKline and a network of African countries.
4. Russia successfully tests world's first floating nuclear power plant 'Akademik Lomonosov'
Russia has successfully tested the world's first floating nuclear power plant (NPP), a subsidiary of Rosatom nuclear corporation.

Akademik Lomonosov is 144 metres in length, 30 metres wide and has a displacement of 21,000 tonnes.

These tests confirmed the operational stability of the main and auxiliary equipment of the plant, as well as the automatic process control systems.
5. Bajrang Punia wins gold at Asian Wrestling Championship
Bajrang Punia opened India's medal tally at the Asian Wrestling Championships with a gold in the 65kg freestyle category, beating Sayatbek Okassov 12-7 in the final.

Bajrang comfortably defeated Uzbekistan's Sirojiddin Khasanov 12-1 in the semifinals to make it to the gold medal bout of 65kg.

The 2019 Asian Wrestling Championships was held in Xi'an, China. The event took place from April 23 to April 28, 2019.
6. Indonesia releases special stamp on theme of Ramayana
Indonesiareleased a special commemorative stamp on the theme of Ramayana to mark the 70th anniversary of establishment of its diplomatic ties with India.

The stamp, designed by renowned Indonesian sculptor Padmashri Bapak Nyoman Nuarta, featured a scene from Ramayana in which Jatayu valiantly fought to save Sita.

A specially signed version of the stamp will be on display at the Philately Museum in Jakarta.
7. Karnam Sekar has been appointed as Indian Overseas Bank's new MD & CEO
Dena Bank's former Managing Director Karnam Sekar has been appointed as the new Managing Director and Chief Executive Officer of Indian Overseas Bank.

At Indian Overseas Bank, he will take over the charge from R Subramaniakumar, who had played a pivotal role in initiating measures to turn around the bank, which has been reporting loses owing to high Non-Performing Assets.

Earlier, he was associated with the State Bank of India (SBI) as its Deputy Managing Director and Chief Credit Officer heading its highest Credit Committee.