CURRENT AFFAIRS APRIL 24, 2019
CURRENT AFFAIRS APRIL 24, 2019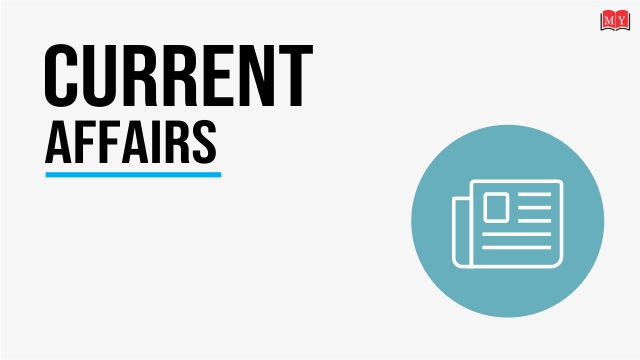 1. First edition of Naval Commanders' Conference scheduled at New Delhi
The first edition of Naval Commanders' Conference of 2019 is all set to begin in New Delhi from April 23.
The conference, which would continue till April 25, is the apex forum within the Service for interaction between the Naval Commanders.
The Conference assumes greater significance in the backdrop of Pulwama associated events that have brought country's defence under sharper focus.
The themes 'Functional Reorganisation of Indian Navy towards improving Operational Efficiency' and 'Optimal Manning' would form the core of discussions towards finalising long term road map for the IN.
2. Iran, Pakistan to set up border 'reaction force' after attacks
Iran and Pakistan have agreed to set up a joint border "reaction force" following a spate of deadly attacks by militant groups on their frontier.
The border skirts the volatile southeastern Iranian province of Sistan-Baluchistan which has been the scene of frequent attacks on Iran's security forces.
Pakistan is a close ally of the United States and Saudi Arabia, both of which have ratcheted up pressure on Iran over its alleged meddling in regional affairs.
3. BSE ties up with Network Intelligence to provide security services to its members
BSE, India's largest stock exchange has entered a Memorandum of Understanding (MoU) with Network Intelligence, a global cybersecurity services provider to provide cybersecurity services to its members in line with the cybersecurity framework set by SEBI.
Aim is to safeguard the interests of our stock brokers and robust cyber security in place.
Network Intelligence will be using its own developed platform – BlueScope to offer 24×7 cybersecurity operations to the members.
4. Bajaj Allianz launches Total Health Secure Goal plan
Bajaj Allianz General Insurance and Bajaj Allianz Life Insurance in collaborationlaunched their first product 'Total Health Secure Goal'.
The new insurance product is a combination of two existing plans - Health Guard policy by Bajaj Allianz General Insurance, and iSecure from Bajaj Allianz Life Insurance.
This insurance plan is designed to take care of customers' health and life goals, through one comprehensive insurance policy.
5. Govt raises authorised capital of Allahabad Bank to Rs 8,000 cr
State-owned Allahabad Bank government has increased its authorised capital by Rs 500 crore to 8000 Crore.
The increase in authorised capital will help enable the bank to raise further fund up to a maximum ceiling of Rs 8,000 crore.
Allahabad Bank Headquarter- Kolkata
6. Money Loji' launches App that offers loans to salaried professionals within 5 minutes
Money Loji, a modern money lending platform, has launched its App, which offers quickest and the most secure loans to salaried professionals for an immediate requirement and repayment options starting from 7 days to a maximum of 90 days.
They follow a unique three-step process - application, approval, disbursement, which is carried out within 3-4 minutes.
The eligibility criterion is a minimum in-hand salary of Rs 20,000 per month and a minimum age of 23 years.
7. April 23 observed as a World Book and Copyright Day
The World Book and Copyright Day was observed across the world on April 23, 2019 to highlight the power of books and to promote UNESCO's vision of knowledge societies that are inclusive, pluralistic, equitable, open and participatory for all citizens.
The 24th edition of World Book Day will celebrate literature and reading while laying emphasis on the importance of enhancing and protecting Indigenous languages.
The Day pays tribute to books and authors by encouraging everyone to discover the pleasure of reading.