CURRENT AFFAIRS APRIL 23, 2019
CURRENT AFFAIRS APRIL 23, 2019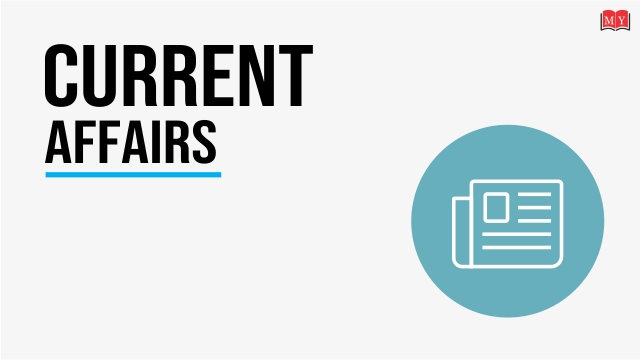 1. India Is Ranked At 19 Out Of 28 Countries In The Index Of Cancer Preparedness (ICP)
India is ranked at 19 out of 28 countries in the Index of Cancer Preparedness (ICP) released by the Economist Intelligence Unit (EIU).

Australia tops the ICP, followed by the Netherlands and Germany.

Its objective To allow benchmarking of national efforts and identify best practice in addressing the cancer challenge.
2. Twitter appoints Manish Maheshwari as new India MD
Twitter announced that it has appointed Manish Maheshwari as the new managing director for India.

Last year, Taranjeet Singh had stepped down as the India Country Director and Balaji Krish was given charge of leading the country's operations in the interim period.

India is among one of the biggest markets for internet companies like Facebook, Google and Twitter, given the large base of young population.
3. Eminent Bengali folk singer Amar Paul dead
Eminent Bengali folk singer Amar Paul passed awayin a hospital following a cardiac arrest.

He surfaced as a folk singer for the All India Radio in the early 1950s.

Paul lent his voice in a number of films including Satyajit Ray's "Hirak Rajar Deshe".He has penned several books on folk songs of Bengal and received accolades from various academies around the world.
4. World Earth Day observed on 22 April
Each year, Earth Day—April 22—marks the anniversary of the birth of the modern environmental movement in 1970.

For the year 2019, the Earth Day theme is 'Protect our Species'

On April 22, 1970, the Environmental Teach-In held a nationwide day of environmental education and activism that it called Earth Day.
5. Navy chief launches new guided missile destroyer 'INS Imphal'
Navy chief Admiral Sunil Lanba launched the third ship of Project 15B, a guided missile destroyer Imphal, at Mazagon Dock Shipbuilders, Mumbai.

The launch marks yet another significant milestone in the annals of the indigenous warship design and construction programme of India.

With a launch weight of 3,037 tonnes, the vessel made its first contact with water with full fanfare during the launching ceremony.

Each ship spans 163 metres in length and 17.4 metres at beam and displaces 7,300 tonnes.
6. Ministry of AYUSH inked Memorandum of Understanding with CSIR
The Ministry of AYUSHinked a Memorandum of Understanding (MoU) with Council of Scientific and Industrial Research (CSIR), New Delhi for cooperation in research and education in areas of traditional systems of medicine and its integration with modern science.

Under the agreement, both CSIR and Ayush Ministry jointly endeavour to proceed in the activities likeresearch and Development.

The Ministry and CSIR aims to bring the organisations under an umbrella understanding for pursuing focused R&D efforts in the domain.
7. Reliance retail became 1st Indian retail company to cross Rs 1 lakh crore in annual revenues
The retail venture of Reliance Industries reported an income of Rs 1,30,556 crore for 2018-19, 89% more than the previous year's Rs 69,198 crore.

Mukesh Ambani led Reliance Retail also became the first Indian retailer to cross more than 10,000 stores. It operates 10,415 retail stores in more than 6,600 cities and towns, covering an area of over 22 million sq ft, as on March 31.
8. Nasim Zaidi resigns as non-independent director of Jet Airways board
Jet Airwaysnon-executive and non-independent director Nasim Zaidi has quit the board, citing personal reasons and time constraints.

Zaidi, the former Chief Election Commissioner of India (ECI) and ex-civil aviation secretary, joined the Jet Airways board in August last year.

Jet Airways temporarily ceased all its operations, and now is under the management control of State Bank of India-led consortium of lenders following a debt-recast plan approved by its board.