CURRENT AFFAIRS APRIL 21 AND 22, 2019
CURRENT AFFAIRS APRIL 21 AND 22, 2019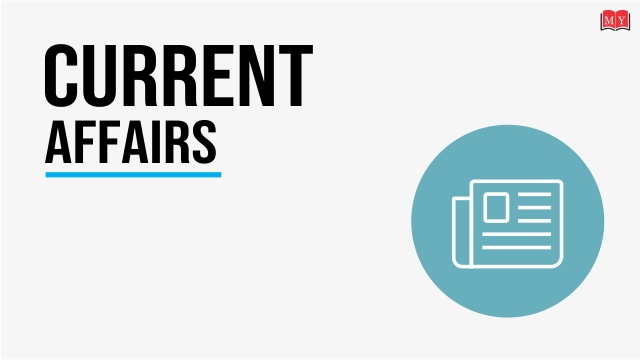 1. India Rises To 17th Spot From 37th in StartupBlink's Startup Ecosystem Ranking
India ranks 17 globally among 100 countries, based on the strength of its startup ecosystem, according to StartupBlink, which tracks startup ecosystems on a number of parameters.

In terms of global rankings, the top three spots remained unchanged with the United States, United Kingdom and Canada taking the first, second and third rank respectively.

Bengaluru, New Delhi, and Mumbai are the cities with the most vibrant startup ecosystems in India.
2. India and France to hold largest ever 'Varuna' naval exercise off Goa coast
With the objective of expanding their strategic partnership in the Indian Ocean region (IOR), India and France will conduct their largest ever naval exercise 'Varuna'.

The exercise is expected to involve aircraft carriers, destroyer ships, submarines and also fighter planes, thus making it a mega event to happen in the history of relationship between the two nations.

The Indian participation will also include the destroyer INS Mumbai, frigate INS Trikand with their integral helicopters, IN submarine Kalvari, P8-I aircrafts and Dornier Maritime Patrol aircraft.
3. World Creativity and Innovation Day is observed on 21 April
World Creativity Day is observed on 21 April. World Creativity and Innovation Day is well positioned to encourage creative multidisciplinary thinking to help us achieve the sustainable future we want.

On 27th April 2017, the United Nations (UN) recognized 21st April as an official World Creativity and Innovation Day and 2018 marks the first year the UN was observed WCID.
4. Dubai based 'RAKEZ' appointed Cricket Champion Ravi Shastri as a Corporate Ambassador
"Champion of Champions", Former Cricketer Ravi Shastri appointed as Ras Al Khaimah Economic Zone (RAKEZ) exclusive Corporate Ambassador to the Indian Business Community.

Ravi Shastri played for the India National Cricket Team between 1981 and 1992 in both Tests and One-Day Internationals (ODIs) and was a member of India's World Cup winning team in 1983.

Ravi Shastri played for the India National Cricket Team between 1981 and 1992 in both Tests and One-Day Internationals (ODIs) and was a member of India's World Cup winning team in 1983.
5. Saudi Arabia increases India's Haj Quota to 2 lakh
Saudi Arabia has issued a formal order increasing the Haj quota of India to two lakhs from one lakh seventy five-thousand.

The decision will ensure that all the Haj applicants from big states like Uttar Pradesh, West Bengal, Andhra Pradesh and Bihar can embark pilgrimage this year as their waiting lists have been cleared due to the increase in quota.

This year, the GST on Haj pilgrimage has been reduced from 18 percent to 5 percent.
6. Hamied elected Honorary Fellow of Royal Society
Cipla chairman Yusuf Hamied has been elected an Honorary Fellow of the Royal Society, U.K. for his service to the cause of science.

The Society is a Fellowship of the world's most eminent scientists and is the oldest scientific academy in continuous existence.

Dr. Hamied graduated with honours from Cambridge University in 1957 and continued a Ph.D in 1960 under the tutelage of Nobel Laureate Alexander Todd.
7. Airtel Payments Bank partners with Bharti AXA General Insurance for two-wheeler insurance
Airtel Payments Bank announced it has teamed up with Bharti AXA General Insurance for a two-wheeler insurance product offering.

The offering entails personal accident cover, protection against third-party liabilities and inspection-free renewal through a fast, paperless process.

Sanjeev Srinivasan, managing director and chief executive officer of Bharti AXA General Insurance, said the partnership shall provide the company a massive reach and help offer cost-effective two-wheeler insurance to a wider audience.
8. Antares Rocket Takes off for International Space Station with Essential NASA Supply
A US rocket has been launched from NASA's Wallops Flight Facility on Virginia's Eastern Shore, carrying cargo with the space agency's re-supply mission for the International Space Station (ISS).

The Antares rocket built by Northrop Grumman lifted off, carrying the Cygnus cargo spacecraft to the ISS.

The spacecraft will remain attached to the space station for approximately two months before departing with up to 7,700 pounds (about 3,500 kg) of cargo for disposal
9. Election Commission launches Voter Turnout app on Google Play Store
The Election Commission of India (ECI) has launched a new mobile app for the voters across the country to see the realtime availability of voter turnout during the election season in the country.

The beta version of the ECI's Voter Turnout app is available for download on the Google Play Store and as of now it has been downloaded over 5,000 times.

This app would increase transparency of information pertaining to the voter turnout in public while ensuring that the same information is available easily for the media.