CURRENT AFFAIRS APRIL 19, 2019
CURRENT AFFAIRS APRIL 19, 2019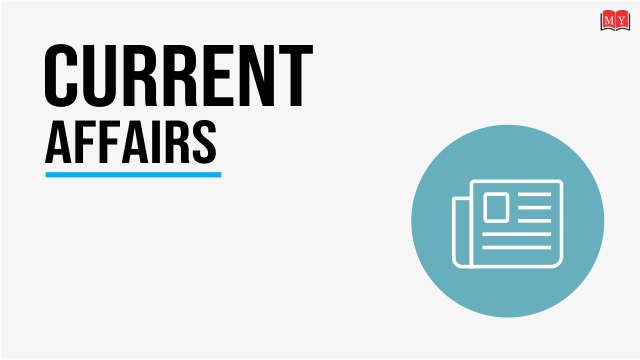 1. Saudi Arabia to host G20 leaders' summit in November 2020
Saudi Arabia will host the annual G20 leaders' summit on November 21-22, 2020, in its capital, Riyadh.

The G20 is made up of 19 of the world's biggest economies, as well as the European Union. It formed in 1999 to discuss policy matters and financial stability.

Japan will host this year's G20 summit in Osaka, which will be held June 28-29, as well as ministerial meetings in eight cities.
2. India drops down on World Press Freedom Index
India has dropped two places on a global press freedom index to be ranked 140th out of 180 countries in the annual Reporters Without Borders analysis.

The World Press Freedom Index 2019', topped by Norway, finds an increased sense of hostility towards journalists across the world.

At the bottom of the Index, both Vietnam (176th) and China (177th) have fallen one place and Turkmenistan (down two at 180th) is now last, replacing North Korea (up one at 179th).
3. World Health Organization releases guidelines for digital health adoption
World Health Organization (WHO) released 10 guidelines for how countries can use digital health tools to improve patient care.

The guidelines were designed to help decision makers in government health departments, the public health sector and other stakeholders.

The guideline demonstrates that health systems need to respond to the increased visibility and availability of information.
4. CRISIL board gives nod for transfer of ratings business to new subsidiary
CRISIL Ltd, a diversified global analytics company, will transfer its ratings business to its proposed new wholly-owned subsidiary.

This segregation will have no impact on CRISIL's businesses, and the financial value to CRISIL's shareholders will remain unchanged.

CRISIL proposes to undertake the transfer of its ratings business through a scheme of arrangement in terms of Section 230 to 232 of the Companies Act, 2013.
5. Mukesh Ambani among TIME's list of 100 most influential people
Mukesh Ambani and public-interest litigators Arundhati Katju and Menaka Guruswamy, are among the Indians who have been named by TIME magazine in its prestigious list of the 100 most influential people in the world.

The list includes Indian-American comedian and TV host Hasan Minhaj, US President Donald Trump, Pope Francis, Chinese President Xi Jinping, Pakistan Prime Minister Imran Khan, iconic golfer Tiger Woods and Facebook founder Mark Zuckerberg.
6. Nepal launches its first satellite from USA
Nepalsuccessfully launched its first satellite NepaliSat-1 into space from America, evoking unbridled excitement among the people and scientists.

The satellite developed by the Nepalese scientists was launched at 2:31 am (Nepal time) from Virginia in United States, according to Nepal Academy of Science and Technology (NAST).

NepaliSat-1 is a low orbit satellite which will be in the 400-km distance from the Earth's surface.
7. Gagandeep Kang is the first Indian woman scientist to be elected Royal Society Fellow in 360 years
Dr Gagandeep Kang, who is purportedly the first woman scientist from India to have received this honour, while Mumbai-born Padma Bhushan awardee Dr Yusuf Hamied was elected as Honorary Fellow.

Gagandeep Kang is the executive director of Translational Health Science and Technology Institute (THSTI), Faridabad.

Apart from Hamied and Kang, four other Indian scientists became Royal Fellows.
8. Sri Lanka's 1st satellite 'Raavana-1' launched into space
Sri Lanka's first satellite 'Raavana-1' was launched into space from NASA's Flight Facility on Virginia's east shore. 'Raavana 1' weights around 1.05 kg and the lifespan of the satellite is around one and a half years.

The satellite was designed and built at the Kyushu Institute of Technology in Japan by two Sri Lankan research engineers.