CURRENT AFFAIRS APRIL 18, 2019
CURRENT AFFAIRS APRIL 18, 2019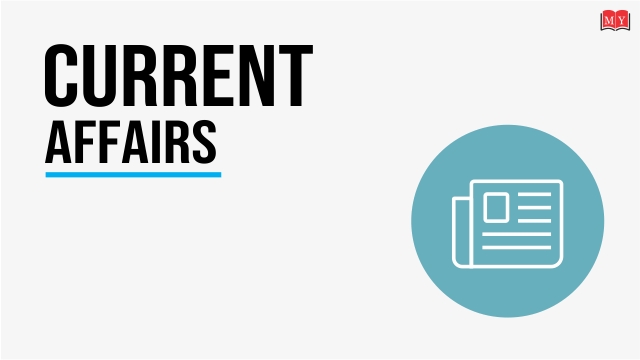 1. 2nd Edition of Indian Navy-Vietnam Peoples' Navy Bilateral Exercise 'In – VPN Bilat Ex' Concludes
In the backdrop of the growing maritime engagement between India and Vietnam, the Indian Navy undertook the second edition of the bilateral maritime exercise between Indian Navy and Vietnam Peoples.

The exercise was undertaken as a part of the ongoing Overseas Deployment of Eastern Fleet ships to South East Asian countries.

The Indian Navy-Vietnam Peoples' Navy Bilateral Exercise is a significant step in further strengthening mutual confidence and inter-operability as well as sharing best practices between the Indian and the Vietnam Peoples' Navies.
2. Canara Bank becomes the first public sector bank in India to meet RBI's EMV mandate
ACI Worldwide, a global provider of realtime electronic payment and banking solutions, announced that Canara Bank has successfully rolled out major new functionality to support EMV card acquiring across its ATM network and Aadhaar Authentication, leveraging ACI's UP Retail Payments solution to achieve market firsts.

The EMV shift, as in other major global markets, is aimed at reducing lost and stolen card fraud and making counterfeit card fraud more difficult.

The prime objective of the EMV shift is to reduce fraud of lost and stolen card and make forging of card fraud more difficult.
3. NASA's Cassini Reveals Disappearing Lakes on Saturn's Titan Moon
Fresh findings from NASA's Cassini mission shed light on the bizarre "water cycle" of Saturn's largest moon.

Scientists suspect the lakes were formed when surrounding bedrock chemically dissolved and collapsed a process which occurs with a certain type of lake on Earth.

Titan is the most Earth-like body in the solar system. It has lakes, canyons, rivers, dune fields of organic sand particles about the same size as silica sand grains on Earth.
4. The IMF and World Bank launches "Learning Coin" to explore blockchain technologies
The two global financial agencies The International Monetary Fund and the World Bank want to gain insights into how blockchain and cryptocurrencies work.

To get a better understanding of the subject, they launched a private blockchain and quasi-cryptocurrency called "Learning Coin", the Financial Times reports.

The World Bank and IMF emphasised that this project should not be regarded as a way to promote cryptocurrencies as it is focused on knowledge and educational aspects.
5. 2019 Pulitzer Prizes Are Announced By Columbia University
The Pulitzer Prize is an award for achievements in newspaper, magazine and online journalism, literature, and musical composition in the United States.

Winners were picked in 14 journalism categories plus 7 in arts, letters and music. Each prize gets $15,000 and the Public Service winner, the South Florida Sun-Sentinel, also received a gold medal.

2019 Pulitzer Prize winners: Public service- Staff of the South Florida Sun Sentinel, Criticism -Carlos Lozada of The Washington Post, Editorial writing-Brent Staples of the New York Times.
6. Bandhan Bank gets CCI nod for merger with Gruh Finance
Bandhan Bank has received approval from the Competition Commission of India (CCI) for the proposed scheme of amalgamation of Gruh Finance with the bank.

Bandhan Bank had, in January, announced the merger of Gruh Finance with it. The move was taken to bring down promoter holding in the bank to 61 per cent from 82.3 per cent.

The bank, which had received RBI nod for the scheme, had recently got approval from the BSE and the NSE.
7. World Haemophilia Day 2019 observed on 17 April
Every April 17 World Haemophilia Day is recognised worldwide to increase awareness of haemophilia and other inherited bleeding disorders.

This is a critical effort since with increased awareness comes better diagnosis and access to care for the millions who remain without treatment.

On World Haemophilia Day we celebrate the theme of Reaching out - connect to your community.