CURRENT AFFAIRS APRIL 14 AND 15, 2019
CURRENT AFFAIRS APRIL 14 AND 15, 2019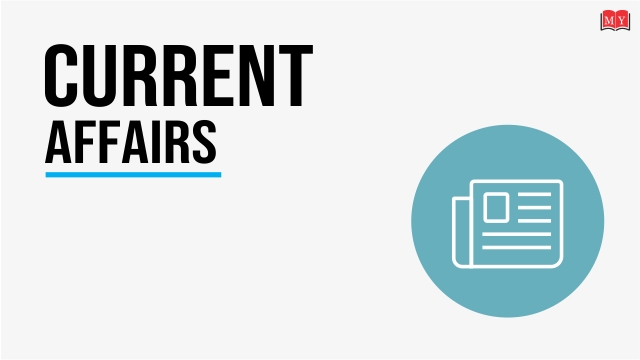 1. CMFRI joins hands with ISRO to protect coastal wetlands
The Central Marine Fisheries Research Institute (CMFRI) and the Indian Space Research Organisation (ISRO) have joined hands to map, validate and protect smaller wetlands in the coastal belt of the country.

As per the MoU, the two scientific institutes will identify and demarcate wetlands, and restore the degraded wetlands through suitable livelihood options like coastal aquaculture.

The collaborative move is part of a national framework for fisheries and wetlands recently developed by the National Innovations in Climate Resilient Agriculture (NICRA) project of CMFRI.
2. Airtel confirms it has received conditional nod for merger with TTSL
Bharti Airtel has confirmed that it has received in-principal approval from the telecom department for merger with Tata Teleservices.

As per the agreement -Airtel will take in the Tata Group-owned telco's consumer mobile operations in 19 telecom circles.

The deal will allow the Tata Group to rid itself of the loss-making mobility business, which has been a drag on the group's finances.
3. Jeff Kinney comes out with a book 'Diary of an Awesome Friendly Kid:Rowley Jefferson's Journal'
Jeff Kinney come out withhis new book, "Diary of an Awesome Friendly Kid: Rowley Jefferson's Journal.

The book is written from the opinion of Rowley Jefferson, the best friend of 'Diary of a Wimpy Kid' supporter Greg Heffley.

This book is Jeff Kinney's first outside of his "Diary of a Wimpy Kid" series.
4. PayU acquires digital payments company Wibmo for $70 million
PayU, an online payment service provider and Naspers' fintech arm,announced the acquisition of Wibmo, a Cupertino, CA-based industry leader in digital payment security and mobile payment technologies.

This acquisition will also help PayU accelerate its credit business by leveraging big data to power credit on various online and offline merchants in partnership with leading lending players.

Wibmo will continue to operate and serve all of its clients as a wholly-owned subsidiary of Naspers' PayU under the leadership of Govind.
5. World's largest plane makes first flight over California
The world's largest airplane — a Stratolaunch behemoth with two fuselages and six Boeing 747 engines — made its first test flight in California.

It is designed to carry into space, and drop, a rocket that would in turn ignite to deploy satellites.

It was built by an engineering company called Scaled Composites.The aircraft is so big its wing span is longer than a football field, or about 1.5 times that of an Airbus A380.
6. Airtel, FICCI Ladies Organisation launch women's safety app
Telecom operator Bharti Airtel and the FICCI Ladies Organisation (FLO)launched a safety app My Circle - aimed at aiding women in event of distress or an emergency situation.

The carrier-agnostic app can be installed by both Airtel and non-Airtel customers.

"My Circle app enables women to send SOS alerts to any five of their family or friends in 13 languages including English, Hindi, Tamil, Telugu, Malayalam, Kannada, Marathi, Punjabi.
7. Chinese Grand Prix 2019: Lewis Hamilton wins F1's 1000th race
Lewis Hamilton of Mercedes wonChinese Grand Prix, beating teammate and pole sitter Valtteri Bottas with a quicker start from his No. 2 spot on the grid. It was his sixth victory in the Shanghai race.

Hamilton, the five-time and defending champion, led for the entire race after the quick start for his 75th career victory. It also moved him into the lead in the overall standings after three races.
8. New Palestinian authority govt led by PM Mohammed Ishtayeh sworn in
A new government for the West Bank-based Palestinian Authority has been sworn-in.

President Mahmoud Abbas picked Mohammed Ishtayeh as the Prime Minister, a move that is being said to have deepened the internal Palestinian divide at a time when prospects for a peace deal with Israel are possibly at their lowest point ever.

The UN Middle East envoy Nickolay Mladenov has expressed hoped that the new government would receive support to overcome internal divisions.
9. Meena Kumari Maisnam clinches 54kg gold medal in Cologne Boxing World Cup
Meena Kumari Maisnam continued her fine run to win gold medal in the 54 kg at the Boxing World Cup in Cologne.

This was the only bout of the tournament for the Manipur pugilist as she had been directly placed in the final due to a smaller draw.

Meena, the 2014 Asian Championships bronze medallist with three National Championships titles to her credit, edged Thailand's Machai Bunyanut on points in the summit clash.