CURRENT AFFAIRS APRIL 13, 2019
CURRENT AFFAIRS APRIL 13, 2019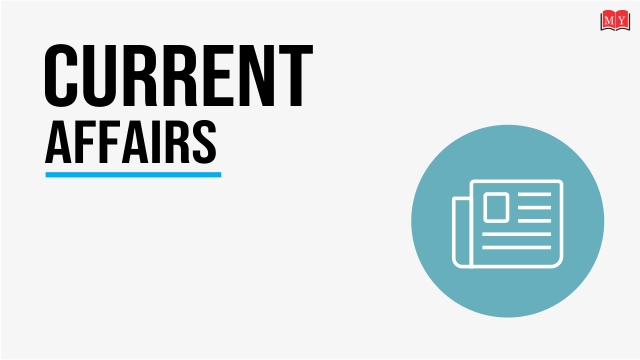 1. Paisalo Digital signs first co-origination loan agreement with SBI
Paisalo Digital signed the first co-origination loan agreement with State Bank of India, the first agreement of its kind in the country that State Bank of India has signed.

Introducing a platform for the last mile customer, the loan ticket is designed at Rs. 10,000 to 2 lakh.

The company expects to disburse 200,000 loan applications in FY20.
2. Jamia Millia Islamia gets its first woman vice-chancellor
National Institute of Educational Planning and Administration Professor Najma Akhtar was appointed Vice Chancellor of New Delhi's Jamia Millia Islamia, becoming the first woman to head the 99-year-old university.

Akhtar's appointment was approved by President Ram Nath Kovind, who also cleared the appointments of Sanjiv Sharma as Vice Chancellor of the Mahatma Gandhi Central University in Bihar.

Professor Najma Akhtar is a gold medallist from Aligarh Muslim University. She has a Ph.D in Education from Kurukshetra University.
3. Hong Kong's equity market surpasses Japan as world's third largest in value
The city's equity market has overtaken Japan to be the world's third largest in value, behind only the U.S. and mainland China, courtesy of a rebound in Hong Kong stocks after their worst year since 2011.

Hong Kong's market value stood at $5.78 trillion, surpassing Japan's market value at $5.76 trillion tally for the first time since 2015.
4. International recognition for Utkarsha Bangla, Sabooj Sathi
Utkarsh Bangla" and "Sabooj Sathi" projects have won the prestigious World Summit on the Information Society (WSIS) awards under the aegis of the United Nations.

Out of 1062 nominations in 18 categories, "Utkarsh Bangla" got the topmost award and emerged a winner in Capacity Building category.

"Sabooj Sathi" ranked in the first five as a champion project under ICT application:E-Government category.
5. World Aviation and Cosmonautics Day celebrated on April 12
On April 12 the whole World celebrates an Aviation and Cosmonautics Day – a date to commemorate the first ever flight of human in space.

On April 12, 1961 a citizen of the Soviet Union, first lieutenant Yuri Gagarin orbited the Erath onboard "Vostok" spacecraft for the first time in mankind history, thus opening the era of manned space missions.

Many countries organize a so-called Yuri's Night on April 12. The first Yuri's Night was celebrated on the 40th anniversary of the first manned flight into space in 2001.
6. Railway Board Celebrates 64th Railway Week Function at Rail Bhawan
The 64th Railway Week Function of Railway Board was organized on 12th April, 2019 in Rail Bhavan, New Delhi.

Shri V.K. Yadav presented the Running Efficiency Shield to Stationery and O&M Branches (jointly) of Railway Board selected as "Best Maintained Branch" for maintaining high standards of efficiency.
7. HDFC Bank ranked No. 1 in India by Forbes
HDFCBank has been identified as number 1 bank by customers in India, as per Forbes World's Best Bank survey.

In the first edition of this survey, Forbes partnered with market research firm Statista to measure the best banks in 23 countries.

HDFC Bank has been at the forefront in leveraging technology to give its 43 million customers a superior banking experience.