CURRENT AFFAIRS APRIL 09 AND 10, 2019
CURRENT AFFAIRS APRIL 09 AND 10, 2019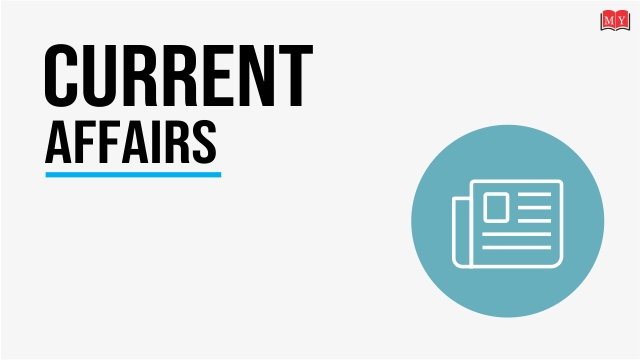 1. Graham Reid appointed as India men's hockey team head coach
The Sports Authority of India (SAI) gave its nod for the appointment of former Australian Graham Reid as the head coach of Indian men's hockey team.

The 54-year-old Reid is likely to join the team midway through its national camp in Bengaluru, which commenced on Monday.

His first big assignment would be the Hockey Series Finals in June, one of the qualifying events for the Tokyo Olympics.
2. NIRF Ranking 2019: IIT Madras ranked No. 1 in overall category
President Ramnath Kovind declared the National Institutional Ranking Framework (NIRF India Rankings 2019) April 8, at Plenary Hall, Vigyan Bhawan, New Delhi.

He also announced the Atal Ranking of Institutions for Innovation Achievements (ARIIA) 2019.

The NIRF rankings was released for a total of 9 categories - Overall, Universities, Engineering, Colleges, Management, Pharmacy, Medical, Architecture, and Law.
3. SC directs EC to raise random matching of VVPAT slips
The Supreme Court directed the EC to increase random matching of VVPAT slips with EVMs to five polling booths per assembly segment.

The Election Commission (EC) currently follows a system of random counting of VVPAT slips in one polling booth per assembly segment of a Parliamentary or Assembly constituency.

The bench said the court should endeavour to find out a viable number of machines which should be subjected to verification of VVPAT paper trails keeping in mind the infrastructure and manpower difficulties pointed out to it by the EC.
4. RBI issues norms for banks to set up currency chests
The Reserve Bank of India came out with guidelines for banks to set up new currency chests, which include minimum area of 1,500 square feet for strong room.

The central bank further said the currency chests should have CBL of Rs 1,000 crore, subject to ground realities and reasonable restrictions, at the discretion of the Reserve Bank.

Earlier, a RBI appointed committee had recommended that the apex bank should encourage banks to open large currency chests with modern facilities and Chest Balance Limit (CBL) of at least Rs 1,000 crore.
5. London becomes first city to implement 24x7 pollution charge zone
Londonbecame the first city in the world to implement a special Ultra Low Emission Zone (ULEZ) that would charge an entry fee for older vehicles if they do not meet the emission standards.

In an attempt to reduce air pollution and protect public health, the ULEZ will be operational for 24 hours and seven days a week.

As part of the efforts to combat air pollution, London's famous red bus fleet is also being upgraded.
6. BSE, HDFC Bank tie up to strengthen startup platform
The BSENSE 0.49 % has signed a memorandum of understanding (MoU) with HDFC BankNSE -0.49 % with an objective to strengthen the BSE Startups platform.

The MoU has been signed to spread more awareness on the benefits of listing of startups on this BSE startup platform.

BSE is the first exchange to have launched the Start Up platform.
7. SUN Group chairman Vikramjit Sahney is new president of ICC India
SUN Group Chairman Vikramjit Singh Sahney Monday elected as the new president of International Chamber of Commerce (ICC) - India.

He said the chamber would work with the government to promote India's external trade.

ICC was founded in the aftermath of first world war when no world system of rules covered trade, investment, finances and commercial relations.