CURRENT AFFAIRS APRIL 03 AND 04, 2019
CURRENT AFFAIRS APRIL 03 AND 04, 2019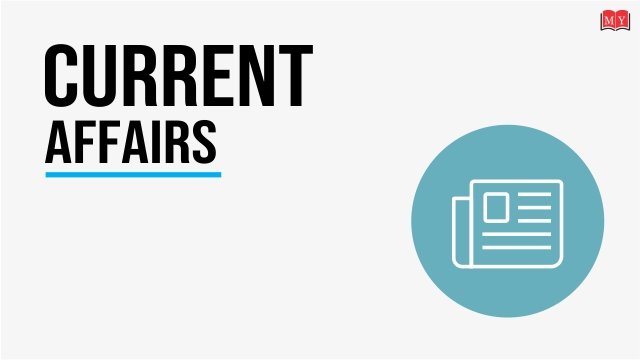 1. Bilateral Maritime Exercise 'AUSINDEX-19' begins
The third edition of bilateral maritime exercise 'AUSINDEX-19' began on 2 April between India and Australia at Visakhapatnam.

The objective of this exercise is to 'strengthen and enhance mutual cooperation and interoperability between the Indian Navy and Royal Australian Navy, providing opportunities for interaction and exchange of professional views between the personnel of the two navies'.

The third edition would involve exercises in all three dimensions with focus on Anti-Submarine Warfare Systems (ASW).This year, the number of participating units of both the navies in the bilateral exercise is the highest till date.
2. Agriculture institute in Malawi by India
India on April 2, 2019 signed an agreement with the National Bank for Agriculture and Rural Development Consultancy Service (NABCONS) for setting up the India-Africa Institute of Agriculture and Rural Development (IAIARD) in Malawi, a landlocked country in southeastern Africa.

IAIARD will develop training programs in the areas of micro-financing and agro-financing, among others. This will be the first of its kind institute developed in an African country by India.
3. Algeria's President Abdelaziz Bouteflika resigns
Algeria's President AbdelazizBouteflika announced on April 1, 2019 that he will resign from his position before his mandate expires on April 28, 2019. The move follows mass protests by the citizens of the nation who called for the 82-year-old to step down after almost 20 years in office.

Bouteflika had come under mounting pressure to step down since he decided to seek a fifth term despite rarely being seen in public after suffering a stroke in 2013.The Algerian leader said last month he would pull out of the race and postponed April elections, in moves that angered protesters who saw it as a ploy to extend his two decades in power.

On April 2,the nation's armed forces chief of staff General Ahmed Gaid Salah, who was appointed by Bouteflika in 2004, said the president should either resign or be declared medically unfit to govern by parliament using its constitutional powers.
4. India, Chile sign MoUs
India and Chile released a Joint Statement after extensive talks between Indian President Ram NathKovind and the President of Chile, Sebastian PineraEchenique, during the former's official state visit to Chile from March 30 to April 1, 2019. This is the third leg of the President's three-nation tour which included Croatia and Bolivia.

During the visit, President Kovind participated in India-Chile Business Forum and interacted with young scientists at the University of Chile.

Then he held detailed discussions with the Chilean President, which led to the signing of three MoUs for cooperation in the fields of mining, culture and empowerment of persons with disabilities. The agreements aim to further enhance engagement in economic, social and cultural fields between the two countries.
5. India retains ICC Test Championship mace
India have retained the ICC Test Championship Mace and won the purse of USD 1 million for a third successive year on April 1, 2019. India won this award after finishing at the top of the MRF Tyres ICC Test Team Rankings on the cut-off date of April 1, while New Zealand have ensured second place.

International Cricket Council chief executive Manu Sawhney congratulated the Indian team while reiterating the importance of Test cricket and looking forward to the start of the ICC World Test Championship later this year.

New Zealand finished second after series win over Bangladesh; South Africa and Australia finish third and fourth, respectively.
6. Google India Head Rajan Anandan Resigned
RajanAnandan, vice president for Google India and South East Asia, and essentially heading Google in India, is leaving the company after an eight-year stint.Anandan had joined Google from Microsoft India in 2010.

VikasAgnihotri, who is currently serving as Google's country director for sales, will take on the interim responsibility until the company finds a new managing director.
7. China Launches Its 2nd Generational Data Relay Satellite, Tianlian II-01
China has successfully launched the first of its new-generation data relay satellite, Tianlian II-01 into orbit that will provide data relay, measurement, and control services for its manned spacecraft.

It was launched by a Long March-3B carrier rocket from the Xichang Satellite Launch Centre in southwest China's Sichuan Province.