CURRENT AFFAIRS APRIL 01 AND 02, 2019
CURRENT AFFAIRS APRIL 01 AND 02, 2019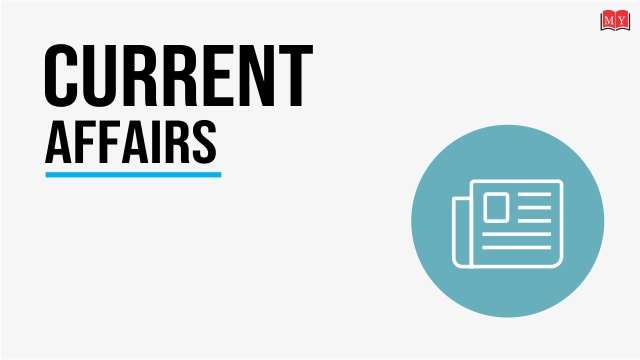 1. Rear Admiral Suraj Berry takes over as Command of Eastern Fleet
Rear Admiral Suraj Berry, NM, VSM took over as the Command of Eastern Fleet, the Sword Arm of the Eastern Naval Command from Rear Admiral Dinesh K Tripathi.

The Eastern Fleet under him also participated in various bilateral exercises, most notable being INDRA-18 with the Russian Federation Navy, JIMEX-18 with the Japanese Navy and the 25th edition of SIMBEX with the Republic of Singapore Navy.

Rear Admiral Tripathi has been placed in the select list for promotion to Vice Admiral and is headed to New Delhi as the Assistant Director-General, Project Seabird. (ANI).
2. PSLV-C45 successfully launches EMISAT and 28 customer satellites
India's Polar Satellite Launch Vehicle (PSLV-C45) successfully launched EMISAT and 28 international customer satellites from Satish Dhawan Space Centre (SDSC) SHAR in Sriharikota.

This flight marked the first mission of PSLV-QL, a new variant of PSLV with four strap-on motors.

PSLV-C45 lifted off at 9:27 Hrs (IST) from the Second Launch Pad and injected India's EMISAT into a 748 km sun-synchronous polar orbit, 17 minutes and 12 seconds after liftoff.
3. Bank of Baroda becomes second largest PSU bank after SBI
Bank of Baroda (BoB) became the second largest state-owned lender after merging Dena Bank and Vijaya Bank into itself as part of the first three-way amalgamation.

The consolidated entity started its operation with a business mix of over Rs 15 lakh crore of balance sheet, with deposits and advances of Rs 8.75 lakh crore and Rs 6.25 lakh crore, respectively.

Government has also infused Rs 5,042 crore into Bank of Baroda by way of preferential allotment of equity shares.
4. Reliance Mutual Fund customers can now carry out voice-based transactions
Customers of Reliance Mutual Fund can now carry out voice-based financial transactions, with Reliance Nippon Life Asset Management (RNAM) partnering with internet major- Google.

For the first time in India, Reliance Mutual Fund for its customers is introducing a conversational interface that would help customers shop with the fund just by listening and speaking to your smartphone or digital device through a series of voice commands.

In the first phase, the functionality would be launched in Reliance Simply Save app for the customers and then subsequently in Google Assistant platform for access by all existing and potential investor.
5. Vijay Chandok appointed as MD and CEO of ICICI Securities
ICICI Securities appointed Vijay Chandok as an additional director and as a Managing Director and CEO of the company.

The board of directors of the company have approved the appointment of Vijay Chandok as an additional director and as a Managing Director and CEO of the company with effect from May 7, 2019.

He is also on the boards of ICICI Bank UK PLC and ICICI Bank Canada.
6. Lucky Hamilton grabs first win after Leclerc's Ferrari faces engine trouble
Five times world champion Lewis Hamilton took a lucky Bahrain Grand Prix win for Mercedes after engine trouble in the dying stages denied Ferrari's Charles Leclerc a first Formula One victory.

The luckless Leclerc had looked like becoming Ferrari's youngest ever race winner, at 21, after starting on pole position and leading comfortably.

The race finished with the field following the safety car, deployed as marshals removed Daniel Ricciardo's stranded Renault.
7. Zuzana Caputova becomes Slovakia's first female President
Anti-corruption activist Zuzana Caputova has been confirmed as the fifth President of Slovakia, making her the country's first female head of the State.

Caputova, a lawyer by profession, defeated Maros Sefcovic, a candidate nominated by Slovakia's ruling party.

Forty-five-year-old Caputova, who is a divorcee, and a mother of two, is set to take office on June 15, after the tenure of incumbent Slovak President Andrej Kiska finishes.
8. Rima Das becomes Ambassador of Toronto International Film Festival's 'Share Her Journey'
Rima Das joins Toronto International Film Festival's Share Her Journey as their official ambassador.

TIFF launched the 5-year campaign in 2017 with a view to increase participation, skills, and opportunities for women behind and in front of the camera.

The woman behind 'Village Rockstars', India's Official Entry to Oscars 2019 would like to see more and more women in the industry break the glass ceiling.
9. Shanghai becomes world's first district with 5G coverage
Shanghai claimed it has become the world's first district using both 5G coverage and broadband gigabit network as China seeks to establish lead over the US and other countries in the race to develop next generation cellular mobile communications.

5G is the next generation of cellular technology with download speeds that are 10 to 100 times faster than 4G LTE networks.

The 5G stations are being installed in different parts of China, including Tibet, as part of Huawei's plans to lead the 5G trials despite the opposition.